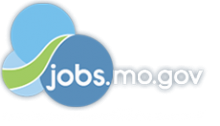 Job Information
Centene Corporation

Intern (User Experience Undergraduate - Summer)

in

Clayton

,

Missouri
Position Purpose:
Learn various job functions within the Managed Care industry and explore various career opportunities

Apply academic knowledge and learn new skills by contributing to various projects

Research various legal, regulatory, and other topics within functional area and industry

Attend training and development presentations to enhance professional competenciesLearn about various processes and functions within the Managed Care industry and develop professionally by contributing to projects that support the business.Experience/Experience:High school diploma or equivalent. Must be enrolled in an undergraduate program at an accredited university or college, preferably in a field related to the hiring department through the internship period.
Basic Purpose:
Disruptive Design, Extraordinary Experience, Incredible Insights? Have passion to help the under-served and the underrepresented & intellectual curiosity for how a user interacts with Centene's digital channels? The Digital Technologies Cross Channel Experience Design (CCXD) Team is looking for a UX Interns who can help us understand what our users need, want and expect from our systems, processes and tools! The CCXD Team exists to create elegant user experiences through data-driven research, user-centered design and sustainable technology. You would have an opportunity to learn and play a role in all the different activities that influence the designs of our member, provider, broker, contact center, case worker, and health plan tools and processes. Collaborating with a team of Researchers, Designers, Developers, Engineers and firm-wide stakeholders, as well as internal and external research participants, you will be able to experience a variety of projects at different stages of development. We are looking for a UX Intern to support our team of dynamic and talented individuals. Is that person you?
As a part of this internship, you'll be learning:
Best practices in UX design and implementation

Sharpening your eye for functional usability

How to hear, listen, and understand our users

Creating compelling stories and getting the story "right" in the beginning

How analytics support research, design and stakeholder goals

Knowledge and skills in creating accessible designs

Collaborating and learning from an amazing team of Experience ProfessionalsYou'll have the opportunity to:

Learn, experience, and grow in a fun, friendly, and high energy environment

Work with the latest technologies to design, research, and collect data from web and mobile applications

Conduct in-person and moderated user research

Learn non-traditional research and UX methods

Experience different aspects of UX such as Research, Design, Analytics, Accessibility, and Conversational Orchestration

Learn the Design Once, Deploy Many methodology for Channelless Digital Experiences

Gain experience working within Scrum and other Agile methodologies

Analyze, evaluate, and troubleshoot UX issues

Help create and support projects through the software development life-cycle (Agile)

Learn about amazing technologies in HealthCarePreferred Qualifications:

Practical knowledge of Figma, Photoshop, Sketch, Abstract, InVision, or other UX-design applications

Understanding of and interest in user research methodologies such as interviews, usability tests, surveys, etc.

Desire to gain experience designing functional, intuitive digital media experiences (web, mobile, apps, etc.) using human-centered design (HCD) practices

Strong teamwork and collaboration skills and the ability to be a self-starter

Attention to detail and follow-through on completion of tasks

A passion for high quality user experience

Enrolled or completed a Design, Graphic Design, or Research related degree program Centene is an equal opportunity employer that is committed to diversity, and values the ways in which we are different. All qualified applicants will receive consideration for employment without regard to race, color, religion, sex, sexual orientation, gender identity, national origin, disability, veteran status, or other characteristic protected by applicable law. TITLE: Intern (User Experience Undergraduate - Summer) LOCATION: Clayton, Missouri REQNUMBER: 1218626 COMPANY: Emerging Talent POSITION TYPE: Both