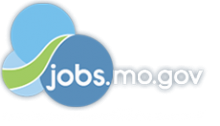 Job Information
Cisco

Data Engineer

in

Clayton

,

Missouri
WHAT YOU'LL DO
Organizations that deliver excellent customer experiences will realize true business impact through better operating efficiencies, improved customer loyalty, and growth. The Customer Experience (CX) Transformation and Technology Group (TTG) organization accelerates our customers' success and generates profitable growth for Cisco and our partners, by delivering the best Customer Experience in the industry.
Cisco's CX TTG Americas team is hiring a customer-facing Data Engineer to accelerate predictive modeling and analytics in Cross-Domain solutions. The vision for the team is to use the best in class analytics products to accelerate the delivery of solutions to drive growth and customer adoption, while also looking to the future for fee-based analytics products for our customers.
As a Data Engineer you will craft the overall future of CX analytics and insights, collaborating with cross-disciplinary teams. You will make an impact while solving relevant problems and crafting new design patterns and paradigms. Join our outstanding CX team, and you'll get to work with some of the best and experienced.
JOB RESPONSIBILITIES:
Collaborate as part of the Technology and Transformation Cross-Domain team to define and deliver standard methodologies for analytics solutions in cross domain projects.

Synthesize customers' business needs and feedback into clear concise requirements

Work closely with accounts and customers to understand and validate use cases like Cisco Mobility Network Analytics, 5G Network Slicing, Network Assurance and expand to other domains like Enterprise Datacenter

Partner closely with data scientists and architects to craft and deliver scalable data models

Develop and deliver insights and recommendations based on data for our customers and partners

Build thoughtful and well-structured concept models and prototypes

Work cross-functionality on executing our analytics services roadmap

Partner with CX Product Management and delivery teams to ensure a scaled offer is validated for the Americas' market.
WHO YOU ARE
You have experience with identifying a business problem and solving it through data driven insights. You have built requirements to improve data gathering for analytic purposes and have experience supporting and leading all aspects of Functional Data Engineering strategy, Data Integration and Reporting, and building the Data Visualization(s).
You are highly motivated, self-starter, willing to continually learn new solutions, platforms, and work in a fast-paced environment
QUALIFICATIONS
Experience providing insight to develop business intelligence

Ability to convey your ideas to a wide variety of key partners

Must be self-motivated, a good communicator, comfortable taking direction and able to balance excellent design with meeting short deadlines

Understanding of Big Data / Hadoop / Spark / Kafka

Design highly scalable ETL processes with complex data transformations, data formats including error handling and monitoring.

Experience with DB: TimeScale / Postgres / NoSQL / Mongo
EXPOSURE TO 5 OF THE FOLLOWING SKILLS:
Regression (Linear, Decision Tree …)

Classification / MLP / DL NN / RNN LSTM / Clustering / PCA

Filter Methods / Wrapper Methods / Hyper Parameter Search / Cross Validation / Multivariate Time Series Analysis / Trend Analysis / Anomaly Detection

5+ year successful track record in Python and/or Ansible and/or another programming language

Experience with Git / CI/CD pipelines

Experience building dataflows and datasets from multiple source systems

Experience building recipes to clean, transform & combine data

Proficient in Dashboard development, including both desktop and mobile optimization, utilizing Grafana/Tableau/similar tools

Experience leading Data Engineering/Data Migration projects

Customer success knowledge preferred as well as familiarity with advance analytics and machine learning topics

Good written and verbal communication, and comfortable communicating findings to exec level audience and translating data into understandable documents
PREFERRED
Skills for storytelling with data in form of visuals

Experience with Data collection - SNMP / Rest API / Syslog / TextFSM

Certification in Machine Learning / Data Engineering / Data Science

Knowledge of AIOps / MLOps

Experience with App Dynamics / Application Performance Management (APM) Solutions

Experience in performance optimization of visualizations built on large datasets and interpreting important metrics

Experience with CUDA (Compute Unified Device Architecture)

3 years of Agile / Scrum experience

Domain knowledge of data systems Services and Telemetry is helpful

DevNet Associate / Professional / Specialist certification.
#WeAreCisco, where each person is unique, but we bring our talents to work as a team and make a difference powering an inclusive future for all.
We accept digital, and help our customers implement change in their digital businesses. Some may think we're "old" (36 years strong) and only about hardware, but we're also a software company. And a security company. We even invented an intuitive network that adapts, predicts, learns and protects. No other company can do what we do - you can't put us in a box!
But "Digital Transformation" is an empty buzz phrase without a culture that allows for innovation, creativity, and yes, even failure (if you learn from it.)
Day to day, we focus on the give and take. We give our best, give our egos a break, and give of ourselves (because giving back is built into our DNA.) We take accountability, bold steps, and take difference to heart. Because without diversity of thought and a dedication to equality for all, there is no moving forward.
So, you have colorful hair? Don't care. Tattoos? Show off your ink. Like polka dots? That's cool. Pop culture geek? Many of us are. Passion for technology and world changing? Be you, with us!
*
Cisco is an Affirmative Action and Equal Opportunity Employer and all qualified applicants will receive consideration for employment without regard to race, color, religion, gender, sexual orientation, national origin, genetic information, age, disability, veteran status, or any other legally protected basis.
Cisco will consider for employment, on a case by case basis, qualified applicants with arrest and conviction records.