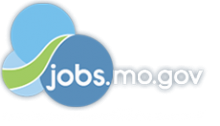 Job Information
Centene Corporation

Clinical Policy Coding Analyst

in

Clayton

,

Missouri
Position Purpose:
Provides support to Clinical Policy to ensure accuracy of coding of Clinical Coverage Guidelines (CCGs) and Claims Edit Guidelines (CEGs) and maintains authorization management tools. Participates in cross-functional efforts related to claims payment policy edit changes based on clinical, financial and claims operations perspective. Provides support to the departments across the organization as well as within Health Services regarding Clinical Policy and Procedures, governing committees, enterprise utilization management strategy, clinical effectiveness initiatives, and Authorization Rules. Supports the Chief Medical Director of Medical Management with the evaluation escalated disputes (and conduct necessary research) as well as review and response to complex medical coding and payment policy inquiries.
Essential Functions: * Directs the initial review of coding in Clinical Coverage Guidelines (CCGs) to support the Medical Management Team by reviewing and updating evidence based clinical policy (and related coding rules and regulations) to support medical necessity reviews for authorization requests. Leads revisions to Claims Edit Guidelines (CEGs) as well as development of new CEGs. Includes in depth research of State and Federal Regulations, coding industry guidelines, and other related WellCare policies.

Conducts research involving consistent evidence-based criteria and authorization rules in support of clinical decision making.

Oversees hand-off of all CCGs and CEGs to the Coding Integrity team to ensure final review of coding is completed and ensuring that necessary systems have the appropriate edits implemented.

Supports projects delegated to the Chief Medical Director of Medical Management (e.g., liaising with claims edit vendors, Medical Expense Initiatives [MEI], strategic initiatives, Medicaid admits, authorization rules). Also includes cross-functional work and new market implementation (including vendor implementation).

Ability to meet productivity and accuracy standards and defend coding decisions to both internal and external audits.

Evaluates claims coding rule change request from clinical, financial, and claims operations perspectives. Includes providing regulatory and coding research for items related to Medical Expense Initiatives (MEIs), as well as changes stemming from contractual requirements, implementation activities, etc.

Provides subject matter expertise on coding, including collaboration with markets and departments to support operations, product development, implementation, health outcomes, growth initiatives, and other business objectives.

Includes projects related to Medicare pre-service turnaround time and appeals as well as ensuring efficiency of the Medical Management process inclusive of standardization in the authorization processes throughout the enterprise and any acquisitions.

Follows and has a complete understanding CMS risk adjustment guidelines and understands the impact of ICD codes on the CMS HCC risk adjustment model.

Coordinate and review activities to meet contractual, regulatory and, internal department standards.

Ensures delivery of clinical policies to the Medical Management Platform (MMP) Team (for internal posting for nurses and Medical Directors) and to Digital Communications (for posting on WellCare.com); includes auditing both access points to ensure accuracy.

Prepares Clinical Policy Update to notify the markets and leadership of Clinical Policy changes.

Assist with Vendor Management to ensure coding review and implementation including updating the Auth Lookup Tool (ALT), Quick Reference Guides (QRG). Also serves as a liaison to vendors specific to external medical reviews.

Adheres to industry and company policies related to Compliance.

Coordinate and review activities to meet contractual, regulatory and, internal department standards.

Serves as a liaison between the Medical Management team to the Systems Integration team to ensure that coding related inquiries are addressed as CCGs are uploaded to the medical management platform for medical necessity review by the UM team.

Maintains the authorization management tools.

Participates in cross-functional teams on related projects (includes but is not limited to Claims, Product, Operations, and markets (implementation), and Medicare Planning for upcoming year.

Assists with logistics (and serves on) the Medical Policy Committee (MPC) and the Claims Payment Policy Committee (CPPC) as a coding and claims payment Subject Matter Expert (SME).

Communicates effectively to markets, including administering communication to markets and collecting feedback

Performs other duties as assigned.Additional Responsibilities:
Required: An Associate's Degree in a related field or equivalent experience
Required: 4+ years of experience in medical coding field with a facility, provider or payer organization
Required: A license in one of the following:
Registered Health Information Administrator (RHIA), Registered Health Information Technician (RHIT), Certified Coding Specialist (CCS), Certified Coding Specialist Provider-based (CCS-P), Certified Professional Coder (CPC or CPC-H)
Centene is an equal opportunity employer that is committed to diversity, and values the ways in which we are different. All qualified applicants will receive consideration for employment without regard to race, color, religion, sex, sexual orientation, gender identity, national origin, disability, veteran status, or other characteristic protected by applicable law.
TITLE: Clinical Policy Coding Analyst
LOCATION: Clayton, Missouri
REQNUMBER: 1218655
COMPANY: Administrative & Operations support
POSITION TYPE: Both