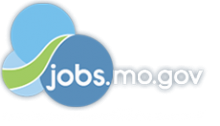 Job Information
Creative Anvil

Client Strategist

in

Clayton

,

Missouri
The Client Strategist role is an important one within our organization, and we have an immediate need for someone who is ready to dig into some of our clients' biggest challenges and work with the team to come up with creative solutions that can fuel growth. Another huge part of this role is ensuring that everything we do is data-driven, that we're able to effectively pull the story (insights) out of data, and that our work translates into monthly reports in the form of recommendations and strategic guidance.
The ideal candidate is eager and passionate about their role, a team player, collaborative, and works well within all aspects of a team, enjoys working with their colleagues and has strong written and verbal communication skills.
Responsibilities: • Provide strategic oversight and guidance for digital campaigns and initiatives, always ensuring client success is kept top-of-mind
• Lead client research projects, including due diligence and discovery project initiatives
• Lead research presentations to client stakeholders
• Communicate highly complex technical terms to clients in an easy to digest, simplified way
• Provide recommendations to clients on how to improve upon their websites' UX and design
• Conduct industry competitive research regularly to inform growth opportunities
• Consult with teams on possibilities for account growth (sales opportunities)
• Partner with cross-functional teams across the agency to assess performance, recommend optimizations, and develop marketing and media plans to best maximize ROI
• Analyze and participate in qualitative and quantitative research relating to audience, brand, culture, and media channels to derive meaningful insights
• Lead the Executive Business Review (EBR) process (including client presentations) for assigned clients
• Create and effectively communicate work briefs for teams across the agency
• Help facilitate training, for team members and clients, within areas of expertise
• Develop and optimize departmental and agency processes
• Analyze digital campaign results and push for continuous improvement
• Develop comprehensive, omnichannel marketing strategies, designed to drive results for clients
Requirements: • 5+ years of experience managing/executing on a variety of digital marketing efforts (SEO, PPC, Conversion Rate Optimization, Email Marketing/Marketing Automation, etc.)
• Experience with pulling key insights from Google Analytics data
• Experience presenting information to clients and/or key stakeholders within an organization
• Strong ability to create high-quality, client-facing stories from disparate data sources and cross-functional team findings
• Experience with qualitative analytics tools (i.e. Hotjar, CrazyEgg, Lucky Orange, etc.) a plus
• Agency experience a plus
• Experience working with remote teams a plus
Key Attributes for Success in this Role: • Excellent communication, organizational, interpersonal and writing skills
• Detail-oriented and deadline-driven
• Effective problem solver that can help make things happen in a timely and efficient manner
• Quick learner, on a constant quest for knowledge
• Bored with the status quo, seeker of continuous improvement both individually and as an organization
• Naturally curious, with the aptitude to ask appropriate questions in order to find solutions
• A collaborative approach to challenge and change
• Big-picture thinker that understands client challenges & objectives from a birds-eye view
About Us: Anvil is a growth management and optimization agency. We work as partners with our clients to help ensure their marketing budget is properly tracked and campaigns are optimized to drive the highest possible ROI. We're committed to our passion for data and analytics as growth mechanisms for smart companies.
We are led by the following values:
Have respectful, direct communication, which leads to trust and strong relationships
• We have many long-term, mutually-satisfying relationships with both our team and clients. This isn't by accident. We honor these partnerships by maintaining an open and honest dialogue at all times, especially when we're delivering bad news. We promise to always communicate every step of the way.
Be inspired by data
• We're a data-driven agency. A lot of other agencies say they are too. However, we've doubled down on that effort in three ways that we think are pretty special. We write about it on our blog, we have a team dedicated to helping us use data to make decisions, and we even put on a conference about it (with half-day workshops coming soon!). Next to our people, data is the thread that holds everything together in our agency.
Cherish the community
• Our team is inspired by doing good in the community. Each quarter, we donate a full lunch to Food Outreach, an organization that provides meals to low-income men, women, and children living with HIV/AIDS or cancer. We also adopt families every year at Christmas and help out high schoolers with school supplies. Community is incredibly important and we cherish it as much as we can.
Have balance
• We believe a team can do its best work when given an opportunity to balance work with life. We close our office at 1 pm each Friday and give our team plenty of paid time off so that everyone is happy, well-rested, and ready to contribute their best to our clients' projects. Plus, our team observes a "soft close" between Christmas Eve and New Year's Day, allowing you to spend the holiday season with your loved ones.
Focus on equity
• Building an equitable culture ensures that we have diverse thought within our agency, which keeps us innovative and forward-thinking. We hire with diversity top of mind so that you can benefit from the best talent with a variety of interests, backgrounds, and experiences.
Provide the highest quality work
• Last but certainly not least, we all commit to challenging each other to bring our best possible work to the table each day. This allows us to keep reaching and providing the best possible solutions to our clients.
If you've read this far, and all of this is music to your ears, we'd love to connect with you!