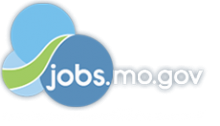 Job Information
Oracle

Technical Analyst 3-Support

in

Chesterfield

,

Missouri
As a member of the Support organization, your focus is to deliver post-sales support and solutions to the Oracle customer base while serving as an advocate for customer needs. This involves resolving post-sales non-technical customer inquiries via phone and electronic means, as well as, technical questions regarding the use of and troubleshooting for our Electronic Support Services. A primary point of contact for customers, you are responsible for facilitating customer relationships with Support and providing advice and assistance to internal Oracle employees on diverse customer situations and escalated issues.
As a Sr. Support Engineer, you will be the technical interface to customers, Original Equipment Manufacturers (OEMs) and Value-Added Resellers (VARs) for resolution of problems related to the installation, recommended maintenance and use of Oracle products. Have an understanding of all Oracle products in their competencies and in-depth knowledge of several products and/or platforms. Also, you should be highly experienced in multiple platforms and be able to complete assigned duties with minimal direction from management. In this position, you will routinely act independently while researching and developing solutions to customer issues.
Job duties are varied and complex utilizing independent judgment. May have project lead role. 4 years experience with Core products or five years experience with Applications products and have a technical degree i.e., BS Computer Science/Management Information Systems/Science/ Engineering/Math/Physics/Chemistry with a 3.0 GPA OR (for Applications) proven professional/ technical experience, i.e., demonstrating an understanding of Applications at a functional and technical level (preferably Oracle)
This is a remote/office based position which may be performed anywhere in the United States except for within the state of Colorado.
Oracle is an Affirmative Action-Equal Employment Opportunity Employer. All qualified applicants will receive consideration for employment without regard to race, color, religion, sex, national origin, sexual orientation, gender identity, disability, protected veterans status, age, or any other characteristic protected by law.
Oracle provides a comprehensive and fully integrated stack of cloud applications, platform services and engineered systems.
Oracle is hiring expert technical Support staff for itsPrivate Cloud Applianceengineered system, a cost-effective solution for rapid, hybrid cloud deployment and is the foundation ofOracle Cloud@Customerdeployments which is based uponOracle LinuxandOracle VMtechnologies. By joining this proven team of virtualization professionals, you will assist customers worldwide in resolving issues requiring your wide-ranging skill-set. It is essential for the analyst in this position to be capable of providing sufficient support to customers in a timely manner.
Responsibilities:
Remote technical support using phone, e-mail, and web application technologies forPrivate Cloud ApplianceandOracle Cloud@Customerto customers worldwide.

Handling, and pursuing customers for updates towards problem resolution. Customers will look up to you for assistance in addressing their needs in a timely, professional manner.

Filing, tracking product defect reports.

Requesting and tracking enhancement requests.

Writing documents for our knowledge base, tracking and processing the comments on them.
Continually exercise and grow your diverse skills as you deliver the highest quality support possible to customers.
Proactive and reactive Escalation management including regular monitoring and reporting of open Executive-level escalated issues and coordinating Support/Development resources to expedite resolution.
Main Duties:
Handle service tickets from customers about Oracle's Private Cloud Appliance and Oracle C@C products.

Monitor team's service tickets and respond to them if needed.

Propose training plans for team members by assessing daily work.

Analyze software defects and communicate with our engineering team regarding them.

Receive escalation requests and discuss countermeasures with customers.
Qualifications & Skills Requirement:
Excellent knowledge of Oracle Linux, Red Hat platforms administration

Knowledge of the Linux OS internals, particularly crash/vmcore experience

Knowledge and experience of KVM and Xen virtualization tools/environment

Experience with Virtualization and Cloud (Public or Private) environment

Experience with C/Python programming

Experience with InfiniBand, storage, and network knowledge is desirable

Customer-focused with a pro-active and responsive approach

Strong written and verbal communication skills in English

Strong analytical and troubleshooting skills
This position may also require weekend shift work on a rotational basis with weekday(s) off in-lieu.
Job: *Support
Organization: *Oracle
Title: Technical Analyst 3-Support
Location: United States
Requisition ID: 2100011L