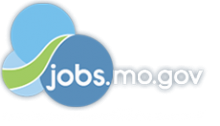 Job Information
Oracle

Sr Principal Security Architect

in

Chesterfield

,

Missouri
Executes security controls to prevent hackers from infiltrating company information or jeopardizing e-commerce programs.
Researches attempted efforts to compromise security protocols. Maintains security systems for routers and switches. Administers security policies to control access to systems. Maintains the company s firewall. Uses applicable encryption methods. Provides information to management regarding the negative impact on the business caused by theft, destruction, alteration or denial of access to information.
Provide leadership and expertise in evaluating and developing complex business problems, frequently operating at the leading edge of technology. Recommends and justifies major changes to existing automated systems. BS or MS degree or equivalent experience relevant to functional area. Eight or more years of related experience recommended.
Oracle is an Equal Employment Opportunity Employer. All qualified applicants will receive consideration for employment without regard to race, color, religion, sex, national origin, sexual orientation, gender identity, disability and protected veterans status or any other characteristic protected by law.
GENERAL DESCRIPTION
The Senior Principal Security Engineer/Architect will serve as subject matter expert and have the responsibility for ensuring that proposed system security designs follow Oracle security polices, standards, and regulatory requirements.
The Senior Principal Security Engineer/Architect will also be responsible for conducting proactive security risk assessments of previously reviewed security designs to ensure continued compliance with Oracle security policies and standards.
RESPONSIBILITIES/ TASKS
Review security designs for existing and proposed information systems to validate compliance with Oracle information security policies, standards and practices.
Review and evaluate aspects of IT security, operational security, systems security, and software security.
Review proposed Security Standards for compliance with Corporate information security policies.
Perform proactive reviews of approved security architectures, systems and environments to confirm compliance with Oracle information security policies, standards and processes.
Provide security design consulting to company lines of business
Maintain expert proficiency in emerging trends in information security.
Follow-up on implementation of corrective actions from engineering design reviews, assessments and incidents, and provide direct guidance for security remediation activities.
Communicate effectively to translate complex technical security issues into terms that are understood by business stakeholders.
Perform security research and projects on an ad hoc basis.
Assist as needed in responding to security incidents
QUALIFICATIONS
10 years of experience in an information security role supporting security programs and security engineering/architecture in complex enterprise environments. Hands on experience with enterprise security architecture, engineering and implementation
Strong knowledge of Cloud architecture and security principles.
Expert-level knowledge of web technologies, middleware, database, OS, firewalls, network communication protocols and methods
Expert-level knowledge**nix and windows system administration
Knowledge of database security principles
Strong knowledge of encryption technologies and architectures
Experience with logging and log analysis
Experience with identity management principles and technology
Experience with security tools, including Nessus Vulnerability Scanner, or Qualys
Required personal characteristics: strong organizational skills; detail-oriented; highly proactive; able to work with a minimum direct-supervision; makes accurate decisions in complicated, stressful situations; strong presentation, written and verbal communication skills; excellent team player. Comfortable working in a dynamic, fast-paced environment.
BA or BS degree in CS, Information Systems or 10 Years relevant experience
Job: *Information Technology
Organization: *Oracle
Title: Sr Principal Security Architect
Location: United States
Requisition ID: 18001GV9