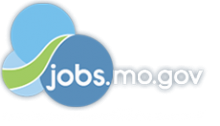 Job Information
Oracle

Sr. DevOps Engineer - Cloud Infrastructure Engineering Development -(JoinOCI-SDE)

in

Chesterfield

,

Missouri
Design, develop, troubleshoot and debug software programs for databases, applications, tools, networks etc.
As a member of the software engineering division, you will assist in defining and developing software for tasks associated with the developing, debugging or designing of software applications or operating systems. Provide technical leadership to other software developers. Specify, design and implement modest changes to existing software architecture to meet changing needs.
Duties and tasks are varied and complex needing independent judgment. Fully competent in own area of expertise. May have project lead role and or supervise lower level personnel. BS or MS degree or equivalent experience relevant to functional area. 4 years of software engineering or related experience.
Oracle is an Affirmative Action-Equal Employment Opportunity Employer. All qualified applicants will receive consideration for employment without regard to race, color, religion, sex, national origin, sexual orientation, gender identity, disability, protected veterans status, age, or any other characteristic protected by law.
What is OIT DevOps Platform Services Team at OCI?
DevOps Platform Services team develops, and hosts development tools and services used by Oracle development teams. We develop and support Source control systems (Git, SVN, Clearcase, Perforce, CVS etc), Continuous Integration/Continuous Delivery tools, Binary Repository (Artifactory), Build infrastructure, Code Review tools, Code quality and Testing tools. Our users are Oracle developers and these services are highly critical as they are core to entire Oracle development.
Who are we looking for?
We are looking for DevOps engineer who is expert in Jfrog Artifactory and exerience between 2-8 years with following skills. You will be responsible for managing one of the largest Artifactory instances in the world.
Installing & Configuring Artifactory
Artifactory Troubleshooting
Artifactory High Availability
Artifactory Monitoring
Artifactory Log Files
Managing Artifactory Backups
Managing Disk Space Usage
Configuring Artifactory Security
Configuring Artifactory Repositories
Clustering Artifactory
Must Have:
2-8 years of industry experience in developing and management of critical large scale services
Excellent troubleshooting skills
Knowledge of a least one of the programming languages, Java, C , Python, Ruby
Knowledge of source control systems Git, Perforce, SVN, Clearcase
Knowledge of configuration management tools such as chef, puppet, salt, Ansible
Excellent communication skills
Good to have:
Knowledge of CI/CD pipeline and build tools such as Maven, Gradle, Ant
Knowledge of monitoring and reporting tools
Knowledge of ElasticSearch, Logstash, Kibana
Knowledge of Docker, Kubernetes and MicroServices
Hands-on experience developing services on a public cloud platform (e.g., AWS, Azure, Oracle)
Job: *Product Development
Organization: *Oracle
Title: Sr. DevOps Engineer - Cloud Infrastructure Engineering Development -(JoinOCI-SDE)
Location: United States
Requisition ID: 20000X43