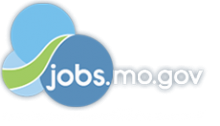 Job Information
Oracle

Solution Architect - Estimator

in

Chesterfield

,

Missouri
This director position is responsible for managing business operations and resources of a given practice that can be defined by industry, service line, technology center, specialty area or region. Responsible for managing the three main pillars of a practice: people management, portfolio/delivery management and sales enablement. Has profit and loss responsibility or financial/expense management of practice.
Accountable for operational/financial metrics and overall business results of practice. Responsible for maintaining strategic direction, ensuring profitable growth of the practice, quality of consulting delivery, and maintaining customer referenceability. Develops strategy and plans to successfully implement operational policies and achieve business objectives. Accountable for managing and growing a significant revenue stream and customer base. Typically manages multiple first line managers and/or senior level individual contributors. Resolves staffing issue in complex engagements. May serve as advisor or project sponsor role for moderately complex engagements.
10 years of experience relevant to this position including 5 years of consulting experience and 2 years of project management leadership experience. Direct line Management experience including project, people, customer, financial management preferred. Product, technology or industry expertise relevant to the practice focus. Ability to develop and maintain relationships at the executive level. Undergraduate degree or equivalent experience. Ability to travel as needed.
Oracle is an Affirmative Action-Equal Employment Opportunity Employer. All qualified applicants will receive consideration for employment without regard to race, color, religion, sex, national origin, sexual orientation, gender identity, disability, protected veterans status, age, or any other characteristic protected by law.
Consulting Effort Estimator Lead
Seeking a highly motivated, detail-oriented, solutions-focused professional with a solution architecture background to join our team. The Estimator Lead is responsible for creating, updating, and fine-tuning all effort estimating models, staffing models, and discovery questionnaires for our cloud applications implementations.
You will act as the liaison between our sales, implementation specialists and methods lead to develop and manage an accurate and comprehensive estimating tool. The tool will need to be continuously updating the estimate content based on actuals. You will also assess our deals to ensure the estimates are sound.
You should have solution architecture experience as well as an estimating background. It would be ideal if you also have experience managing and implementing cloud-based application solutions for customers.
In this role, you will:
Own the process for creating, validating, and continuously improving the estimator for North America Applications Consulting.

Facilitate the adoption of the Estimator by working in collaboration with our change navigation lead through workshops and innovative adoption practices.

Support the rollout and enablement in the field for the use of all estimating models and related toolsets.

Create and manage the process for capturing feedback and actuals regarding the use of the estimating models and toolset and feeding results back into the models and toolset in real-time.

Gather insights from the usage of the effort estimator and conduct analysis of variance between the effort estimate for the proposed solution compared to how the deal was actually staffed and progresses through each stage of the project.

Attend and participate in our quality assurance reviews to assess the effort estimate against the proposed staffing to ensure the effort and pricing is in line with what was estimated to hold our teams accountable.
The Person:
You are a self-starter and passionate about permeating your work throughout the broader organization. You exemplify Client Success, Collaboration, Character, Candor and Commitment. You thrive on delivering hands on workshops and exude your passion to colleagues and clients.
Qualifications will include:
7 year of cloud delivery experience

7 years of cloud delivery experience

7 years' experience creating comprehensive solutions for customers

Experience creating and rolling out estimating principles, approaches and techniques for leading consulting organization(s)
o Principles including but not limited to: scope, cost, profit, overhead, solutioning, implementation method, risk
o Approaches including but not limited to: Top Down, Bottom Up, Rough Order of Magnitude (ROM), Budgetary Estimates
o Techniques including but not limited to: Project Actuals, Project Surveys, Work Breakdown Structures, Three Point Estimation, Functional Point Estimation
Proficiency in project management best practices

Excellent oral and written communication skills

Proficiency in computer software including Project, Power Point, Excel, Word

Knowledge and experience with software development lifecycle

Effective interpersonal skills including facilitation skills and conflict resolution

Experience working in a large global environment

Ability to work with individuals of varying degrees of technical understanding

Scrum Master Certification a plus
(JoinNAAC)
Job: *Consulting
Organization: *Oracle
Title: Solution Architect - Estimator
Location: United States
Requisition ID: 200010CV