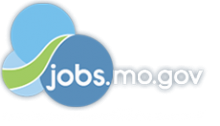 Job Information
Oracle

Software Development Manager

in

Chesterfield

,

Missouri
Manage a team that designs, develops, troubleshoots and debugs software programs for databases, applications, tools, networks etc.
As a manager of the software engineering division, you will apply your knowledge of software architecture to manage software development tasks associated with developing, debugging or designing software applications, operating systems and databases according to provided design specifications. Build enhancements within an existing software architecture and occasionally suggest improvements to the architecture.
Leads a specialized area which may have diverse functional elements. Frequently interacts with supervisors and/or functional peer group managers. May interact with senior management. Demonstrated leadership and people management skills. Strong communication skills, analytical skills, thorough understanding of product development. BS degree or equivalent experience relevant to functional area. Typically one year of software engineering or related experience.
Oracle is an Affirmative Action-Equal Employment Opportunity Employer. All qualified applicants will receive consideration for employment without regard to race, color, religion, sex, national origin, sexual orientation, gender identity, disability, protected veterans status, age, or any other characteristic protected by law.
Software Development Manager
LOCATION: REMOTE
NOTE: *We are unable to provide visa sponsorship for this role at this time. No candidates requiring visa sponsorship will be considered.*
This role can be based remotely as it is a distributed team, we also welcome applications from Europe and Canada.
Overview
Oracle Hospitality is developing this era's most exciting Cloud-Native, Mobile-enabled, Next-Generation hotel management enterprise application – OPERA Cloud – to enable our customers in the hospitality industry to provide superior service and experience to their guests, anywhere. We are rapidly growing and hence seeking the BEST talent in the industry to join our Oracle Innovation Award winning talented team!
Position Summary
We are seeking a Software Development Manager to work with its Hospitality Global Business Unit's R&D Team. This role is responsible for actively participating in the definition of Oracle Hospitality Hotel Cloud Native Applications architecture while providing guidance to our product development and application operations teams. We are seeking a Development Manager to help driving our end-to-end cloud strategy to ensure that our product development and operations processes are aligned with a "True Cloud" vision.
Our successful candidate will be technically adept in cloud technologies, possessing a broad combination of skills and experiences, and who does not mind rolling up his/her sleeves to make the team successful. This role requires that you be technically curious with a strong desire to understand how things are built and work. This role also requires a forward thinking openness to new technologies and approaches while remaining vigilantly focused on regulatory strength and maximum availability.
Key Responsibilities
A seasoned Manager with zeal to build top technical Teams, keen to drive best-in-class results, and keep up motivation.

Consistently drives high standards across peers, the team, and the organization to accomplish key goals.

Proficient with SDLC Processes and have proven experience in delivering large projects using Agile methodologies.

Great detail of understanding on functions of organizations, cultures and remote management.

Clearly communicates information and ideas to individuals and teams in an articulate, focused and compelling way. Willing to offer intellectual mindshare.

Compares information from multiple sources to identify core issues. Uses data to make decisions but also understands that instinct plays a part in innovating.

Always uses good common sense combined with Emotional Intelligence.

Shall possess excellent verbal & communication skills, and passion for presenting the new learning to the organization.

Demonstrate Strong Quality Orientation and get involve in Organizational process that will enhance the Organizational productivity.

Demonstrate dedication and responsibility in delivering results and shall be Team Player and Lead by Example by understanding organization goals.
Ideal Experience
BS in Computer Science, or equivalent work experience.

8 years of experience in product development with 3 years of experience in developing SaaS solutions and with 3 years of experience in managing or leading teams.

Experience in *REST APIs and JavaScript *based UI development.

Knowledge ofmicro services-based, Cloud Native application development.

Passion for product architecture understanding.

Experienced with hiring, interviewing skills by understanding the Organization processes.

Must be Team Player and think through bigger picture of the product and represent the team contributions.

Excellent communicator.

Experience designing solutions with security and high performing applications in Cloud.

Demonstrated expertise in bringing applications to Cloud.
What to Expect
We trust in you and your skills and do not micro-manage.

You work in a large, global team comprises of small self-sufficient, agile teams.

Collaborative work culture and state-of-the-art technologies.

We offer a competitive pay and do not watch the clock.
/At Oracle, we don't just value differences—we celebrate them. We're committed to creating a workplace where all kinds of people work together. We believe innovation starts with diversity and inclusion./
https://www.oracle.com/corporate/careers/culture/diversity.html
Job: *Product Development
Organization: *Oracle
Title: Software Development Manager
Location: United States
Requisition ID: 20001098