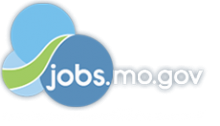 Job Information
Oracle

Senior Network Cloud Architect

in

Chesterfield

,

Missouri
As part of the Network Services team within Oracle's Global Information Technology organization, you will be responsible for the delivery of IT services to Oracle's businesses worldwide, these services include the management and delivery of network infrastructure.
Maintain (and monitor) records of equipment failure and liaise with engineers and suppliers as necessary - and recommend / implement changes to procedures and practices. Escalate client problems according to established procedures but exercising judgment in the process. Manage the network using network management tools, analyze network performance and recommend / implement network enhancements. Analyze network performance to ensure adequate bandwidth for business needs - and implement changes as appropriate. Working closely with 'global' network team / development recommend enhancements to the network infrastructure, and enhance proactive network management tool set. Troubleshoot network problems on the campus network, remote locations and the Irish wide area network though to resolution exercising independent judgment and creativity. Perform Project Engineering including specification definition, design of solution in compliance with corporate standards, implementation, testing through to production. Respond to monitor alarms to identify the root cause of an outage and coordinate the corrective action in a timely fashion. Provide technical and product leadership to management and contribute to Global IT policy. Provide on-call support services as needed and lead others in complex situations.
Provide leadership and expertise in extremely complex internal systems, frequently operating at the leading edge of technology. Recommend and justify major changes to existing internal systems. BS or MS degree or equivalent experience relevant to functional area. Ten or more years of related experience recommended.
This is a remote/office based position which may be performed anywhere in the United States except for within the state of Colorado.
Oracle is an Affirmative Action-Equal Employment Opportunity Employer. All qualified applicants will receive consideration for employment without regard to race, color, religion, sex, national origin, sexual orientation, gender identity, disability, protected veterans status, age, or any other characteristic protected by law.
ORACLE CORPORATION
Global Business Unit - Cloud Services (GBUCS) - Networking
Senior Network Cloud Engineer
Oracle's Global Business Unit Cloud Services (GBUCS) group is an industry leader focused innovation, service delivery, and migration of traditional, on-premises workloads to the Oracle Cloud Infrastructure. Our customer base includes fortune 500 and industry leaders across a variety of sectors including Communications, Financial Services, Health Sciences, Hospitality, Retail, Utilities, Construction and Engineering. Together, we are purposeful, industry leading experts in engineering delivering the next generation of Cloud services centered on the Autonomous Database.
Leading the transformation and migration for the Global Business Units Cloud Services customers, our GBUCS Networking group designs, delivers, and supports the cloud infrastructure for our hosted tenants. Ensuring Site UP is the top priority, we are laser focused on ensuring site reliability, performance, and security while leading migration efforts to the next generation cloud infrastructure. Consisting of a group of experienced Network Engineers, the GBUCS Cloud Network Engineering group is the high-octane engine powering the transformation and evolution of our Cloud based Network infrastructure.
*Primary Responsibilities*
· Engineer new cloud-based network solutions for internal clients' SaaS applications
· Taking part of automate everything initiative – infrastructure as code, automating cross functional tasks and implementing a CI/CD pipeline
· Manage individual project priorities, deadline and deliverables on a two-week sprint cycle
· Lead continuous improvement and engineering discipline maturity through Root Cause Analysis and Problem Avoidance
· Mentor and train other network engineering on the team and across other teams
· Help overall strategy of migrating customer to Oracles OCI including engineering connectivity patterns
· Gather requirements from internal team and other stakeholders, evaluate and test in a virtual lab to architect cloud solutions
· Consult with and guide Business Units and Engineering groups to migrate legacy environments to next generation cloud architectures providing interoperability, security, scalability, and availability of hosted services
*Additional Qualifications*
· B.A/B.S. degree in Computer Science or related technical discipline
· 7 years of professional experience with cloud based environments
· Hands on experience with load balancing such as F5-VE and other cloud based LBaaS
· Hands on experience with DNS infrastructure such as BIND, GSLB, BIG-IP DNS
· Hands on experience with Ansible, Chef, Terraform, Puppet or other automation tools
· Expert level knowledge of Layer 4-7 protocols including TCP, UDP, AH, ESP, TLS, SSL, HTTP, HTTPS, DNS, SNMP, SMTP, and SSH
· Hands on experience working with Oracle OCI, AWS, Azure or other major cloud providers
· Hands on experience with Python programming and unit testing such as PyTest
· Experience with Infrastructure as code concepts and CI/CD pipelines
· Experience with DevOps concepts and Agile software development practices
· Great documentational skills and mindset of design and document first
· Experience operating in a Linux/Unix environment
· OCI certification highly desirable
Job: *Information Technology
Organization: *Oracle
Title: Senior Network Cloud Architect
Location: IL,Illinois-Chicago
Requisition ID: 210002NC
Other Locations: United States