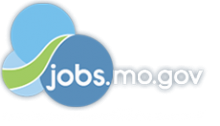 Job Information
Oracle

Senior Digital Marketing Analyst

in

Chesterfield

,

Missouri
Responsible for digital marketing of products or services in support of Oracle's demand generation strategy using tools to optimize marketing strategies and enhance the customer experience with new technology platforms and innovations.
Assist in the development and implementation of digital marketing strategies to optimize the online user experience, increase marketing effectiveness. Executes online marketing programs such as search optimization (paid and natural search), affiliated marketing, social marketing, and viral marketing to create buzz and inbound demand responses. Drive traffic which ultimately generates sales pipeline. Translates ideas used in demand generation into promotional marketing campaigns and advertising personas. Ensures localized content is leveraged for all digital marketing channels including, web, social, paid advertising and outbound emails Conducts analysis for programs effectiveness and uses the findings for market site enhancements and to leverage optimization of all digital programs. Collects and analyzes digital/internet/website/mobile data and statistics which monitor and measure the performance of digital traffic and activities to support marketing and campaign optimization, lead generation for sales, product and engineering teams for continuous improvements to product and data driven decision making. Applies statistics-based market intelligence to business issues and formulates recommendations on optimizing the user experience and help drive business outcomes. Monitors and analyzes site performance and reviews tracking metrics to provide solutions to increase search engine ranking and creating marketing personas/audience profiles. Researches and evaluates new technology trends and identifies new optimization opportunities. Manage online advertising relationship and local social media agencies.
Leading contributor individually and as a team member, providing direction and mentoring to others. Work is non-routine and very complex, involving the application of advanced technical/business skills in area of specialization. 8 years relevant work experience. BA/BS degree or equivalent. Proficiency in web analytics applications, strong database skills and technical understanding of website architecture and mobile platforms.
This is a remote/office based position which may be performed anywhere in the United States except for within the state of Colorado.
Oracle is an Affirmative Action-Equal Employment Opportunity Employer. All qualified applicants will receive consideration for employment without regard to race, color, religion, sex, national origin, sexual orientation, gender identity, disability, protected veterans status, age, or any other characteristic protected by law.
Who we are:
The Analytics and Metrics team is responsible for analyzing behavior across Oracle's websites. Additionally, the team implements website tracking, manages reporting administration, and provides consultative support across Oracle.
We work with internal teams, including design, marketing, and product management, to provide insight and value through accurate reporting and in-depth analysis. We are the 'go-to' team for all things related to web analytics.
Who you are:
A passionate digital marketing analyst who can lead clients through the analysis of website traffic and user behavior.

Proficient with clickstream analytics tools (Adobe Analytics and/or Google Analytics), together with enterprise reporting tools (Tableau, Power BI, Oracle Data Visualizer, etc.).

Comfortable presenting to executive management.

Enjoy working in a fast-paced matrix organization.

Have a collaborative work style that results in "getting the job done."

Experience in international projects and working with remote teams.
What you will do / responsibilities
Build strong, trusted relationships with our internal clients.

Working with our clients, analyze website traffic to formulate actionable recommendations to drive a best-in-class user experience, and optimize site conversions.

Prepare executive reports that highlight key metrics and trends.

Document and train internal users on web analytics "best practices."

Participate in site launches to ensure proper measurement tools are in place.

Deliver PowerPoint presentations for internal clients, including senior management.
Your skills and experience
5 years of web analytics experience.

Strong practical knowledge of web analytics tools (Adobe Analytics, Google Analytics) together with enterprise reporting tools (Tableau, Power BI, Oracle Data Visualizer, etc.).

Excellent writing, communication, and presentation skills.

Ability to examine large and varied raw data and extract actionable insights.

Understanding of marketing strategies (B2B).

Value accuracy, timeliness together with experience with project management.

Talented with Microsoft Word, Excel, and PowerPoint.

Experience with SQL and JavaScript.
Job: *Marketing
Organization: *Oracle
Title: Senior Digital Marketing Analyst
Location: United States
Requisition ID: 20001676