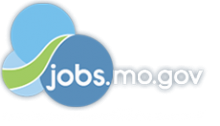 Job Information
Oracle

Principal User Experience Designer (JoinOCI)

in

Chesterfield

,

Missouri
Responsible for creating, evaluating and modifying prototypes to support evolving hardware and software application development.
As a member of the User Experience team, you will develop and apply software design/usability processes in the investigation of technical problems. May develop user profiles, with emphasis on human error control, display issues, visual interaction, physical manipulation and task and objective analyses. Provide product usability, evaluation and support to product development teams, including the analysis and investigation of applications/systems including tactile methods, visual graphics, web, multimedia, voice response and conversational user interaction. May assist in developing design concept and implementation, providing input on user design considerations. May produce specifications describing user needs and internal structures for product in development.
Work is non-routine and very complex, involving the application of advanced technical/business skills in area of specialization. Leading contributor individually and as a team member, providing direction and mentoring to others. BS or MS degree or equivalent experience relevant to functional area. Typically seven years of software engineering or related experience needed.
Oracle is an Affirmative Action-Equal Employment Opportunity Employer. All qualified applicants will receive consideration for employment without regard to race, color, religion, sex, national origin, sexual orientation, gender identity, disability, protected veterans status, age, or any other characteristic protected by law.
Oracle Cloud Infrastructure (OCI)
Big Data Platform/ Data Integration Team
User Experience Designer (IC4)
The Oracle Cloud Infrastructure (OCI) team can provide you the opportunity to build and operate a suite of massive scale, integrated cloud services to build and operate a suite of massive scale, integrated cloud services in a broadly distributed, multi-tenant cloud environment. OCI is committed to providing the best in cloud products that meet the needs of our customers who are tackling some of the world's biggest challenges.
The OCI* Big Data Platform/Data Integration Team*is building the next generation of cloud services to solve these problems. We are building intelligent, efficient and scalable cloud services that tackle the data challenge in innovative ways.
We are looking for a User Experience Designer *for OCI Big Data Platform/Data Integration Team*, who will be responsible for creating a state-of-the-art consumer-grade enterprise experience that connects, empowers and delights our users, and is /the/ factor that distinguishes our software from the competition.
We need thoughtful, talented, multi-faceted user experience designers who love empowering technology users with high quality interaction and visual design to bring their creative ideas and their hard work to join our team.
_Responsibilities:__ _
You will dive deep into one or more of our Data Management products, developing a competency in data integration, big data, and data analytics.

You will collaborate closely with our partners in product management to understand the customers who use it, empathize with them, and imagine creative ways we can make their work lives dramatically better.

You will collaborate closely with your fellow designers to innovate by designing coherent, seamless, and emotionally resonant, state-of-the-art user experiences for our users.

You will work closely with your partners in engineering to take your pictures and turn them into reality.

You will collaborate closely with your colleagues in user research to get customer feedback on your designs, find out where you have improved their lives, and find out where you have more work to do.

You will learn, grow, and be challenged.

In addition, sometimes, you will hit bumps in the road. Then you will remember that you are here to be a founding member of Oracle's new design culture and help turn Oracle into the place you love to work and have one of the best professional experiences of your life.
_Qualifications/Skills:_
Degree in Product/Industrial Design, Human Factors, Human Computer Interaction or related field, or equivalent professional experience.

Minimum 5 years working in the field of UX/UI design, OR 2-3 years' experience with an advanced HCI/Design degree.

Experience with "big data software" a huge plus. We need a self-starter who can take a bit of directional input and then take off.

Online portfolio demonstrating experience producing sketches, wireframes, mock-ups, prototypes, task-flows or relevant design artifacts.

Excellent understanding of user-experience design for financials including industry trends with demonstrable design skills, and ability to show relevant work.

Knowledge of user interaction best practices.

Training (or preferably certification) in accounting.

Demonstrated expert level knowledge with financial tools.

Working knowledge of design thinking.

Comfort in conducting and reporting on user research.

Expertise in tools like Figma, Sketch, and InVision.

A positive and resilient personality.

You must be able to embrace feedback and have a desire for continuous iteration and improvement. An analytical and strategic mindset; we favor that over pixel-perfect visual skills.

Excellent communication skills; office and company language is English.

Flexibility to work with geographically distributed teams.

Awareness of accessibility best practices.

Experience working in Agile Development methodology a plus.

Ability to manage and prioritize multiple projects of varying timelines, degrees of complexity and scope.
*You thrive on working well with others. *You make the people around you better. You love to collaborate with designers, user researchers, engineers, product managers, executives, and inspire them to do their best.
*You are a full stack user experience designer. *You look at interaction design, visual design and aesthetics, typography, motion, 3D, ambient interaction, human factors, and more as tools in the UX designer's toolkit. You may have strengths in some of these areas, and want to learn more in others, but you know how to talk about each and work with your colleagues to combine them all into an experience that delights.
You get stuff done.
*You're a fantastic storyteller. *You know that our products tell our customers a story through the user experience. You will not rest until that story is a compelling one.
*You love rules and you know when to break them. *You think systemically because you know that creating a coherent experience requires it. However, you know when the system needs to expand to accommodate a user's varied conceptual model. In addition, you know when to do something unique to create an arresting and product-defining moment in the product that makes users ooh and aah.
*You do not already know everything and you love to learn. *You're inspired by helping users solve their problems. You love finding out you're wrong. You consume large amounts of quantitative and qualitative data to constantly refine your assumptions.
And finally, you want to be part of creating dramatic and impactful change at a company that is committed to becoming a light unto others when it comes to user experience design.
Job: *Product Development
Organization: *Oracle
Title: Principal User Experience Designer (JoinOCI)
Location: United States
Requisition ID: 20000ZWM