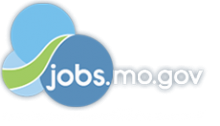 Job Information
Oracle

Principal Solution Engineer- EPM

in

Chesterfield

,

Missouri
Provides direction and specialist knowledge in applying the technology/application to client business. Facilitation of customer product/application understanding through presentations demonstrations and benchmarks; provision of support throughout the sell.
As a Principal Sales Consultant you will be responsible as the expert for formulating and leading presales technical / functional support activity to prospective clients and customers while ensuring customer satisfaction. Acts as a technical resource and mentor for less experienced Sales Consultants. Focuses on large or complex sales opportunities that need creative and complex solutions. Develops productivity tools and training for other Sales Consultants. Develops and delivers outstanding Oracle presentations and demonstrations. Leads any and all aspects of the technical sales process. Advises internal and external clients on overall architect solutions.
Leading contributor individually and as a team member, providing direction and mentoring to others. Work is non-routine and very complex, involving the application of advanced technical/business skills in area of specialization. 3 years vendor (sales and marketing) experience. 7 years business experience with relevant computer applications or database/tools. Ability to implement the most advanced product features. Thorough knowledge of system and application design. In depth knowledge of competitors. Demonstrated project management skills. Demonstrated excellent verbal and written communication skills: needs analysis, positioning, business justification, closing techniques. Ability to persuade others through presentations, demonstrations, and written communication. Ability to travel as needed. A/BS degree or equivalent, advanced degree highly desirable.
Oracle is an Affirmative Action-Equal Employment Opportunity Employer. All qualified applicants will receive consideration for employment without regard to race, color, religion, sex, national origin, sexual orientation, gender identity, disability, protected veterans status, age, or any other characteristic protected by law.
Join as a Solution Engineer
Oracle is the #1 global provider of business software. With a market-leading presence in over 175 countries, we connect the biggest enterprises of today with the tools to compete in the digital economy of tomorrow. Join us and play an instrumental role in transforming the world of business.
Description
What You'll Do
Are you the person your teammates turn to for problem solving, can-do attitude, attention-to-detail, top-tier communication skills, and teamwork? Keep reading.
The responsibilities of a Solution Engineer are broad and the challenges are demanding. However, with the hard work and results come to a competitive compensation package and a compelling career path. This highly rewarding role will offer you the opportunity to leverage your skills in problem solving, attention to detail, and teamwork. You'll work in unison with Oracle's best field sales executives, solving complex customer problems, and translating customer requirements into solutions that drive business results. This is a critical role in driving the continued success of Oracle's customers in North America.
As a Principal Solution Engineer, you will be responsible for providing presales strategic/technical/functional support to prospective clients and customers in a variety of industries. You will develop and deliver high-quality Oracle presentations and software demonstrations. You will present and articulate Oracle value, competitive advantages, and product benefits. You'll design, validate, and present Oracle software solutions to include advanced product concepts, future direction, and 3rd party complimentary products when needed.
Required Skills/Experience
What You'll Bring
• Your core responsibility is to understand customer challenges and deliver solutions leveraging Oracle's modern Cloud platform and applications.
• Prepare and deliver top-tier communications (presentations, product demonstrations, emails, conference calls, etc.)
• Partner with the sales counterparts in standard presales activities such as, but not limited to:
o Participate in deal strategy & planning
o Participate in value-based Discovery activities via the entire presales process.
o Prepare & deliver solution demonstrations and presentations by tying client value to Oracle solutions
o Provide responses to customer requirement documents (RFP's)
o Keep up to date regarding the latest cloud solutions from both Oracle and its competitors
To be successful in this role, you will ideally have:
• 5 years Enterprise Performance Management (EPM) or equivalent business process experience in Accounting, Project Management, Planning, Budgeting Forecasting, Reporting, Account Reconciliations, Tax, Financial Reporting, etc.
• Ability to analyze the needs of prospective customers in the areas of budgeting, forecasting, financial close & consolidation, account reconciliation, financial reporting, financial disclosures, tax provision & reporting
• Ability to convey complex business requirements and software functionality in easily relatable terms
• Ability to work in a team environment with a positive, professional attitude
• Strong interest and / or experience in using emerging technologies like Robotic Process Automation, Machine Learning, Chatbots, Human Interfaces, Blockchain, etc. to solve problems in the office of finance & accounting
• Experience with platforms such as Hyperion, Workday, SAP, Anaplan, OneStream, BlackLine, Trintech, Adaptive Insights, etc. is highly preferred
Additional Requirements:
• Ability to work in a team environment with a positive, professional attitude
• Aptitude for quickly ramping up on new technology
• Experience selling/using Cloud based solutions
• Self-motivated and passionate
• Excellent presentation and interpersonal skills
• Ability to travel as needed
• BS degree or equivalent; advanced degree desirable; MBA and/or CPA a plus
More information about Oracle EPM Cloud solutions can be found at www.oracle.com/epm
Apply Now
Visit oracle.com/careers and search for Job #20000QW3 or contact nikki.mirsaeedi@oracle.com to apply.
Job: *Pre Sales
Organization: *Oracle
Title: Principal Solution Engineer- EPM
Location: United States
Requisition ID: 20000W5H