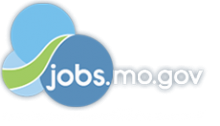 Job Information
Oracle

Principal Product Manager Big Data Data Management (JoinOCI-PPM)

in

Chesterfield

,

Missouri
Lead a team that acts as the central resource and driving force for the design, process, manufacturing, test, quality and marketing of product(s) as they move from conception to distribution. Organize interdepartmental activities ensuring completion of the project/product on schedule and within budget.
As a member of the product development division, you will analyze and integrate external customer specifications. Suggest and justify product directions and specifications. Specify, design and implement moderate changes to existing software architecture. Build new products and development tools. Build and execute unit tests and unit test plans. Review integration and regression test plans created by QA. Communicate with QA and porting engineering to discuss major changes to functionality.
Work is non-routine and very complex, involving the application of advanced technical/business skills in area of specialization. Leading contributor individually and as a team member, providing direction and mentoring to others. BS or MS degree or equivalent experience relevant to functional area. 7 years of software engineering or related experience.
Oracle is an Affirmative Action-Equal Employment Opportunity Employer. All qualified applicants will receive consideration for employment without regard to race, color, religion, sex, national origin, sexual orientation, gender identity, disability, protected veterans status, age, or any other characteristic protected by law.
SENIOR/PRINCIPAL PRODUCT MANAGER
Oracle Cloud Infrastructure (OCI)
Data Management Platform
(Remote opportunity)
Our Team
The Oracle Cloud Infrastructure (OCI) Data Management team is part of the OCI Data & AI product management team. The OCI Data Management product portfolio includes Data Integration, Data Catalog, and the Data Management platform services to support other Data related OCI services. OCI is committed to providing the best in cloud products that meet the needs of our customers who are tackling some of the biggest challenges in the world s largest enterprises. The OCI Data & AI team is defining and building the next generation of cloud services to solve these problems.
Your Opportunity
In this role, you will be the product leader focused on the current and future strategy for Oracle Cloud Infrastructure Data Management platform services including data orchestration, data connectivity, and other common services. You will work collaboratively with other cloud services product managers in addition to customers to define the requirements and deliver an innovative, market leading common data services layer to support multiple cloud services. Your charter is to drive more data and workload to the Oracle Cloud eco-system with the common data management platform. You will report to the Senior Director of Product Management based in Redwood City, CA, and will work closely with R&D, other product managers, product marketing managers, and the field. The location of this role is negotiable and can be remote.
Our Ideal Candidate
You are a skilled product leader, who is both a product visionary and have a strong focus on tactical execution and revenue impact. You are a cross-functional leader who will work collaboratively with architecture and product engineering teams, Oracle s product marketing, sales, technical presales, customer adoption, and post-sales teams, to drive customer adoption and engagement. You have a big picture and whole eco-system mindset, who can balance the needs and synergies across multiple services as well as your own. You should be able to dive deep technically when working with R&D, but also have the ability to up-level your product positioning and messaging when working with sales and delivering marketing assets.
Ideal candidates should have a strong product management and data management background. You should also have experience delivering platform as a service (PaaS) offerings. You enjoy the variety of responsibilities and perspectives product management offers, are a highly skilled multi-tasker, and thrives in a fast-paced environment. You are also highly data driven in your decision making process.**
Your Responsibilities
As part of the *OCI Data & AI Product Management *team, you will drive the requirements and strategy for common data management services. You will also drive the go to market strategy by working with product marketing. You will:
Work closely with R&D, the field, other product managers, and customers to drive and prioritize product requirements and ensure the right set of functionality for a data platform and deliver a delightful customer experience for multiple cloud services use cases.

Work closely with other OCI product managers to ensure optimal integration and alignments across the cloud services.

Gain a detailed understanding of the OCI eco-system and how the data management services can best leverage and deliver compelling integrated cloud services capabilities.

Keep abreast of industry, market, technology, and competitive trends in the mega-cloud provider space

Perform competitive, win/loss analysis, market, and industry research

Develop materials for field enablement and train the trainer

Provide content for marketing assets

Contribute to the development of the overall product strategy, product roadmap, and business plan for Cloud data management services.

Evaluate feasibility of strategic partnerships; recommend build or buy decisions

Serve as the product evangelist to present at corporate events, prospect visits, and strategic deals as required
Your Qualifications
8-10 years of relevant professional experience in software development, product management/marketing, and/or as a sales consultant/engineer

3 or more years in enterprise cloud software and product management in a data management, data integration, business intelligence, or data governance related space

Experience covering various aspects of inbound and outbound product management including writing detailed PRDs; user stories; Agile product development methodology; gathering and prioritizing customer requirements; competitive analysis; authoring technical white papers; driving requirements through R&D; managing and executing beta programs; field enablement; working with product marketing on market requirements and segmentation; product pricing & packaging; product collateral; customer presentations

Proven track record of successfully releasing enterprise-level cloud services and defining new offerings from ideation, to definition, delivery, launch, and multi-generational releases.

Strong focus on usability.

Strong technical background with the ability to quickly develop deep product knowledge and communicate the business values to the field and customers

Proven organizational skills; detail oriented; strong project management skills; ability to multi-task and work on several assignments concurrently; able to coordinate people and processes to deliver a product

Ability to contribute to defining a strategic vision and to articulate it in front of a variety of audiences

Self-motivated and team-oriented; able to work both autonomously and effectively as part of a geographically dispersed team

Excellent interpersonal skills, proven track record of building strong relationships and establishing credibility with customers, prospects, analysts, sales, R&D, and the management team

Bachelor's degree in Engineering/Computer Science (or equivalent experience); advanced degree a plus
Oracle offers a competitive compensation package that includes base salary, medical, retirement and employee stock purchase (ESP) programs, flexible time off and more. Our generous benefits vary depending on your geographic work location. It s an exciting time to work at Oracle. You can learn more about our company, our products and services at www.Oracle.com. We are an Equal Opportunity Employer (EOE).
Job: *Product Development
Organization: *Oracle
Title: Principal Product Manager Big Data Data Management (JoinOCI-PPM)
Location: United States
Requisition ID: 20000HT2