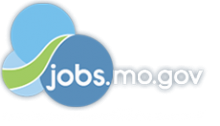 Job Information
Oracle

Principal Cloud Architect - Database and Oracle Applications

in

Chesterfield

,

Missouri
Partners with customers, sales, engineering and product teams to design, demonstrate and deploy Oracle Cloud architectures that address customer business problems. Drives Oracle Cloud customer consumption by accelerating the adoption of Oracle cloud services including discovery, design and deployment.
Engages with strategic customers, builds leadership relationships at multiple levels within organizations in order to design and implement solutions. Works directly with customers to gather requirements, develop architectures and translates business needs into solutions. May implement solutions and ensure successful deployments through code development and scripting. Displays product/application understanding through highly customized presentation demonstrations to customers, and at conferences, and events. Supports customer from Proof of Concept (POC) through production deployment of services via resource configuration, planning, and customer education/training. Creates and distributes technical assets (white papers, solution code, blog posts, and video demonstrations). Serves as a leading contributor for customers and sales on technical cloud solutions and customer success. Identifies gaps and enhancements to influence engineering roadmaps for customer driven features. Leading contributor, may provide direction and mentoring to others. Work is non-routine and very complex, involving the application of advanced technical/business skills in area of specialization. May interact with C level. Maintains expertise by staying current on emerging technologies.
Minimum qualifications include: 8 years experience with computer applications and tools required. Ability to travel 50% international and domestic. Preferred but not required qualifications include: Bachelor of Science-level university degree in Computer Science, Math, Engineering from accredited university; and/or relevant 8 years technical experience. Advanced degree in relevant field of studies highly desirable. Expertise in and an in depth and thorough knowledge of competitive and industry knowledge in the field of computer applications and tools; System and application design; Implementation of advanced product features; Project management; Solving technical problems with customers in technical environments; Written and verbal communication and interpersonal skills; Needs analysis, positioning, and business justification. 8 years experience and expertise in the clear communication of technical information to others through presentations, demonstrations, written communication and consultative solutioning experience.
Oracle is an Affirmative Action-Equal Employment Opportunity Employer. All qualified applicants will receive consideration for employment without regard to race, color, religion, sex, national origin, sexual orientation, gender identity, disability, protected veterans status, age, or any other characteristic protected by law.
Oracle Cloud Engineering is looking for an experienced Cloud Architect to be a subject matter expert in the areas of Database and Oracle Applications, leveraging Oracle Cloud Infrastructure (OCI) services to solve customer problems and drive down customer costs. The specialist CE will partner closely with the Business Development and Sales teams, to enable large-scale customer use cases and drive the adoption of OCI solutions, primarily in the area of Oracle packaged applications.
OCI is the next generation cloud service built from the ground up for the most demanding application requirements with enterprise-class performance, reliability, and governance functionality for a variety of customer use cases. We are rapidly expanding our footprint and continuously building innovative solutions.
We offer unique opportunities for smart, hands-on engineers with the expertise and passion to solve difficult problems in distributed highly available services and virtualized infrastructure. At every level, our engineers have a significant technical and business impact designing and building innovative new systems to power our customer's business critical applications.
ROLES AND RESPONSIBILITIES
Partner closely with Sales teams, to enable large-scale customer use cases and drive the adoption of OCI solutions.

Participate in deep architectural discussions with customers, partners and Oracle field personnel to ensure solutions are designed for successful deployment in the cloud.

Create field enablement materials for the broader field population, to help other CEs understand how to integrate OCI solutions into customer app architectures.

Develop white papers, blogs, reference implementations, and presentations to enable customers and 3rd parties to fully leverage Exadata Cloud Service, Database Cloud Service, Data Catalog, Data Flow, Data Integration, Data Science and Oracle Analytics Cloud on our OCI platform.

Capture and share best-practice knowledge amongst the field and internal teams.

Build deep relationships with senior technical individuals within customers to enable them to be cloud advocates.

Act as a technical liaison between customers, service engineering teams, and support.
QUALIFICATIONS
Deep experience in Oracle Database, including at least 10 years of professional experience in related technologies. Experience with the Oracle Exadata platform is a plus.

Experience with Oracle Applications (EBS, PeopleSoft, JDE, Hyperion, Siebel). Experience with application migration methodologies is a plus.

Experience with modern cloud platforms (OCI, AWS, Azure, GCP). Experience and/or certification in OCI is a plus.

Experience with managing data transformation as part of a cloud data integration strategy.

Strong verbal and written communications skills, including experience writing and publishing technical white papers.

BS/MS degree required; Computer Science or Engineering degree with Technical background highly desired; advanced degree a plus.

Communicate complex ideas and topics to multiple audiences.

Be able to work with and communicate internally & with the customer at all levels, including engineers, end-users, partners to senior leaders.

Understand and extract requirements and business problems from customers, and provide multiple solutions.

Design solutions to customer issues by bringing together the right processes, technologies, tools, and people.
Key Skills, listed in priority order:
10 years of experience in developing, implementing or architecting information systems

4 years of experience with cloud computing (Oracle Cloud Infrastructure, AWS, Azure, Google)

8 years of experience with Oracle Database technology. The perfect candidate would be considered an expert Oracle DB DBA with deep experience in DB design, patching, upgrade, migration, backup/restore, query optimization, performance analysis, etc.

4 years of experience with one or more OracleApplications (EBS, PeopleSoft, JDE, Hyperion, Siebel), including experience with Oracle Cloud Manager tooling for cloud deployment.

8 years of experience with Oracle WebLogic server and Fusion Middleware

4 years leading technical teams

Experience with cloud technologies (virtualization, software defined networking, storage, PaaS)

Experience with DevOps methodology and tooling (Terraform, Ansible, Chef, Jenkins, GIT). Experience with Terraform provider for OCI is a plus.

Experience with scripting languages (Python, Ruby, Unix shell scripting, Perl, WLST)

Experience with container technologies (Docker, Kubernetes, Vagrant)

Experience with storage technologies (NFS, iSCSI, ZFS, block storage, object storage)

Hands-on system administration experience (Linux, Solaris)

Experience leading business requirements gathering and translation to system requirements

Experience facilitating business process design as it relates to cloud deployment

Hands-on experience with at least one of the following development environments/languages: J2EE, Java, JavaScript, .NET, C#
Travel as needed
Job: *Pre Sales
Organization: *Oracle
Title: Principal Cloud Architect - Database and Oracle Applications
Location: United States
Requisition ID: 200013HR