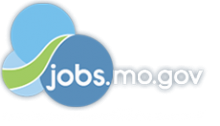 Job Information
Oracle

Marketing Program Manager Intern - Diversity Programs

in

Chesterfield

,

Missouri
This job code is utilized for the majority of our temporary hires. The individual is performing hourly job duties as defined under the Fair Labor Standards Act.
Oracle is an Affirmative Action-Equal Employment Opportunity Employer. All qualified applicants will receive consideration for employment without regard to race, color, religion, sex, national origin, sexual orientation, gender identity, disability, protected veterans status, age, or any other characteristic protected by law.
Title:Oracle Veteran Internship ProgramMarketing Program Manager InternLocation:Austin, TX (relocation and/or travel not available)
_About the Global Marketing Operations Program Manager Intern Position:_Oracle is on a mission to help people see data in new ways, discover insights, and unlock endless possibilities. We believe that transformation is led by individuals with diverse backgrounds, experiences, and ways of thinking. At Oracle, we continue to push forward and innovate, not in spite of challenges, but because of them._The Role:_The Global Marketing Operations team is looking for an outstanding Program Management Intern to help plan and execute large-scale marketing initiatives, campaigns and workforce planning projects. As a Marketing Operations intern, you will help coordinate efforts across various teams and drive results throughout the Marketing organization. To be successful in this role, candidates must be comfortable managing complex projects and demonstrate problem-solving capabilities across both technical and non-technical teams._Responsibilities could include:_
Participate in immersive workshops to develop foundational Marketing skills

Engage in interactive learning activities and discussions with other Oracle marketers

Build strong partnerships with cross-functional teams to ensure priorities and programs are aligned with Oracle Marketing's short- and long-term business objectives

Partner closely with other marketing teams (including Product Marketing, Corporate Marketing, Events, AR, PR, Brand and regional Field Marketing) to develop cohesive and actionable campaigns and programs

Define project execution plans outlining project roles and responsibilities, timelines, budgets and other resource requirements

Organize and lead cross-functional team meetings as needed. Compile and disseminate meeting notes, key decisions, actions and next steps within 24 hours after each meeting

Clarify and drive project commitments as well as establish and maintain clear chains of accountability and communication by facilitating meetings with key stakeholders

Ensure the effective utilization of technology systems, platforms and tools across key stakeholders and in support of program execution

Track and report on program and project plan performance against set objectives, timeliness and budgets. Send clear and concise project status updates as needed

Use continuous improvement methods to identify ways to optimize program effectiveness, efficiency and quality

Web design, photography, and video editing skills are also of interest for some teams
_Required Skills and Experience:_US Veteran transitioning from active service or Military Spouse new to corporate experience preferred BS degree or equivalent experience relevant to functional area. Business, Marketing, Finance, Project Management or related experience preferred including assisting with:
Ability to work cross-functionally and manage multiple projects simultaneously

Comfortable in a fast-paced environment

Solution-oriented, collaborative, and adaptable

Proactive self-starter capable of working both independently and in a team setting

Excellent project management skills

Strong written and oral communication skills

Strong professionalism and work ethic
_About the Company:_Oracle remains the gold standard for database technology and applications in enterprises throughout the world: With annual revenues greater than US$37.7 billion and more than 430,000 customers— including 100 of the Fortune 100—Oracle is a global provider of enterprise cloud computing. Deployed across industries in more than 175 countries, Oracle empowers business of all sizes on their journey to digital transformation. Oracle Cloud provides leading-edge capabilities in software as a service (SaaS), infrastructure as a service (IaaS), and data as a service (DaaS). For more than 35 years, Oracle is the enterprise technology partner that positions companies for tomorrow, today._About Oracle Veteran Internship Program:_Oracle is proud to sponsor an internship and integration program that exposes transitioning military veterans and Military Spouses new to the corporate culture, provides hands-on job-skill training and experience, and offers enhanced professional and personal development. At Oracle, we are committed to the development and professional growth of our veterans and military spouses. Our paid intern program is specifically designed to aid military veterans injured during training missions and military campaigns worldwide and active duty military spouses new to the corporate sector in their transition to a career in the private or public sector.Veterans and Military Spouses accepted into our program will work closely with corporate leadership, military veteran coaches and HR professionals to help prepare for a successful transition. Interns will engage in on-the-job training and professional development in fields such as information technology, technical/systems consulting, technical support, facilities, finance, human resources, logistics, marketing, sales or developmental training in sales or for customer support (as available). Additional Information: Hourly wage is $25 per hour. This is a 40 hour per week position.
Job: *All Roles
Organization: *Oracle
Title: Marketing Program Manager Intern - Diversity Programs
Location: TX,Texas-Austin
Requisition ID: 200015VC
Other Locations: United States