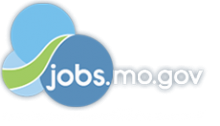 Job Information
Benson Industries, Inc.

Information Security Operations Specialist II

in

Chesterfield

,

Missouri
Job Description
MiTek® USA Inc., a subsidiary of Berkshire Hathaway, Inc. is the world's leading supplier of state-of-the-art, engineered connector products, engineering services, and computer-driven machinery for the building component industry. We provide the industry's most advanced, most comprehensive, and most innovative software for design and manufacturing. Our products and services are backed up by a team of industry professionals who are dedicated to one goal – making our customers successful.
Position Summary:
This role is responsible for supporting all security related management systems for all relevant security domains which includes application, database, operating system, network, identity and access management, role management, event monitoring, intrusion detection, data leakage protection, incident response and forensics. This position also requires schedule flexibility to support pre-scheduled after-hour or week-end work and support. Additional support requirements may include 24-hour on-call coverage for Critical Security Incidents. Although travel is usually planned in advance issues can arise which could warrant immediate travel to one or more satellite locations.
Essential Functions:
Manage, Support, Monitors, and Analyzes the portfolio of security management resources and potential competitive alternatives; including but not limited to:
Privileged Access Management
Active Directory Automation and Access P
Network and Host-Based IDS/IPS Incident Response
Identity Services Management Administration
Anti-virus, Malware, SPAM Filter Incident Response
SIEM and Syslog Monitoring and Administration
Facilities Access Management
Contribute to Security Incident Response procedures, communications, escalations, and documentation as a daily function
Contribute to the testing and validation of Incident Response Plan Required Skills
*Computer Skills: *Various security administration is preferred; particularly current SIEM, Anti-Malware, Active Directory, Windows, UNIX, Basic Networking, IDS/IPS, Privileged Access Management, Active Directory Automation Solutions are highly desirable.
Required Experience
Education:
Bachelor Degree (minimum) or equivalent experience
GIAC Security Essentials (GSEC) certification or equivalent preferred but not required
Experience:
5-7+ years' experience with Security System administration and Security Incident Response
General Information Security knowledge and basic Networking skills preferred
MiTek is an E-Verify and Drug and Tobacco-Free Workplace We are an equal opportunity employer and all qualified applicants will receive consideration for employment without regard to race, color, religion, sex, sexual orientation, gender identity, national origin, disability status, protected veteran status, or any other characteristic protected by law.
Tracking Code: P14504
Job Location: Chesterfield, Missouri, United States
Position Type: Full-Time/Regular