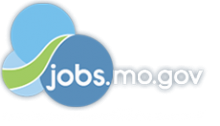 Job Information
Oracle

Information Security Director

in

Chesterfield

,

Missouri
Manage a team that is responsible for the information security function, including but not limited to information technology security controls and architecture, information privacy, incident response/investigations and digital forensics, disaster recovery and business continuity, regulatory compliance, communication and training for information security initiatives.
Manages teams that maintain and/or implement information security policies and procedures. Manages the development, deployment and execution of controls and defenses to ensure the security and risk mitigation of company infrastructure technology and information systems. Identifies security architecture, goals, objectives and metrics; analyzes business needs and priorities for protection of critical systems. Build security programs and assurance initiatives, e.g. threat and vulnerabilities management, incident response management, management of forensic investigations. Evaluates potential business impacts from security breaches and provides strategic and tactical guidance to business decision-makers. Develops and executes security systems compliance policies and procedures. Selects, develops and evaluates personnel to ensure the efficient operation of the function.
Minimum 10 years experience in the Information Security field required. Preferred but not required qualifications include: Bachelor-level university degree in a relevant field from an accredited university, or equivalent. 6 or more years of successful management experience including 2 or more years as a second level manager. At least 1 contribution in industry event, paper or project.
Oracle is an Affirmative Action-Equal Employment Opportunity Employer. All qualified applicants will receive consideration for employment without regard to race, color, religion, sex, national origin, sexual orientation, gender identity, disability, protected veterans status, age, or any other characteristic protected by law.
Are you interested in building and securing large-scale distributed infrastructure for the cloud? Oracle's Cloud Infrastructure team is building new Infrastructure-as-a-Service technologies that operate at high scale in a broadly distributed multi-tenant cloud environment. Our customers run their businesses on our cloud, and our mission is to provide them with best in class compute, storage, networking,
database, security, and an ever expanding set of foundational cloud-based services.
http://cloud.oracle.com/compute
We're looking for a Director of Security Engineering with expertise and passion in solving difficult problems in distributed systems, virtualized infrastructure, and highly available services. If this is you, at Oracle you can design and build innovative new systems from the ground up. These are exciting times in our space - we are growing fast, still at an early stage, and working on ambitious new initiatives.
As a Sr. Manager of Security Engineeringyou will lead a group of security engineers to build security automation to assure the cloud security posture at scale. You should be a distributed systems generalist, able to architect broad systems interactions, while being very hands-on, able to dive deep into any part of the stack and lower level system interactions. You should value simplicity and scale, work comfortably in a collaborative, agile environment, and be excited to learn.
· Candidate will be responsible for providing leadership, direction and strategy
· Establishing and development of organization to meet and execute on strategy.
· Working with geographically distributed teams and contribute to the success of his/her and other related teams.
· Delivering large scale project on-time with the high quality
Minimum Qualifications:
· 7 years' experience delivering and operating large scale, highly available distributed systems.
·Experience performing architecture security reviews or penetration testing at scale.
· Strong knowledge of C, C or Java, and experience with scripting languages such as Python, Perl, etc.
· Strong knowledge of data structures, algorithms, operating systems, and distributed systems fundamentals.
· Working familiarity with networking protocols (TCP/IP, HTTP) and standard network architectures.
· Strong understanding of databases, NoSQL systems, storage and distributed persistence technologies.
· Strong troubleshooting and performance tuning skills.
· Experience building multi-tenant, virtualized infrastructure a strong plus.
Job: *Information Security Engineering
Organization: *Oracle
Title: Information Security Director
Location: United States
Requisition ID: 200013QX