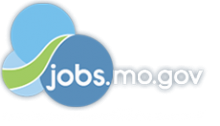 Job Information
Ball Corporation / Ball Aerospace

Engineer I-Software

in

Chesterfield

,

Missouri
Powered by endlessly curious people with an unwavering mission focus, Ball Aerospace pioneers discoveries that enable our customers to perform beyond expectation and protect what matters most.
We create innovative space solutions, enable more accurate weather forecasts, drive insightful observations of our planet, deliver actionable data and intelligence, and ensure those who defend our freedom go forward bravely and return home safely. For more information, visit Ball Aerospace Career Site at https://jobs.ball.com/aerospace/ or connect with us on LinkedIn at https://www.linkedin.com/company/ball-aerospace , Facebook at https://www.facebook.com/ballaerospace/ , Twitter at https://twitter.com/BallAerospace or Instagram at https://www.instagram.com/ballaerospace/ .
The Systems Engineering Solutions Strategic Business Unit provides advanced systems engineering and technology applications for intelligence and information enterprises. These applications and solutions deliver enterprise data management, data analytics, modeling and simulation, and technology assessment capabilities that are used to create products that offer actionable information in support of warfighters and decision makers.
*Contingent upon contract award*
Engineer I – Software
What you'll do:
•Utilize well defined software processes, such as Agile.
•Work in a rapid development environment as part of a development team.
•Design, code and unit test front and back end solutions for integrated Geospatial systems using packages such as in HTML, CSS, C++, C#, Java and JavaScript.
•Develop integration code to connect and interface Geospatial systems and services.
•Develop solutions that utilize open standards and ICDs to promote interoperability through service-based architectures.
•Support the development and configuration of database systems.
•Analyze, fix, and document DRs on geospatial systems.
•Work with systems engineering and test teams to understand and develop solutions that address program requirements.
•Assist in software design and architecture decisions.
•Document design artifacts in architecture software, including class and sequence diagrams.
•Update and document knowledge and best practices in common repositories such as Confluence Wiki.
•Participate in agile scrum teams through the agile process.
•Work with systems engineering and management to establish user stories and closure criteria.
•Participate in the software feature and story estimations using standard software estimation tools and practices.
•Support program reviews and milestones including FATs, SATs, and IV&Vs.
•Contribute to and maintain a continuous integration environment.
•May perform the following functions under general direction from supervision: ◦Develop and modify applications, software, services, utilities, interfaces, and systems that support geospatial systems and analysts.
◦Document and resolve DRs and collaborate with test personnel to verify and update fixes.
◦Work with systems engineers to elicit and understand user needs, analyze system capabilities to resolve problems on program intent, output requirements, input data acquisition, programming techniques and controls.
◦Utilize configuration management to baseline code updates, and develop software using mature software lifecycle processes.
◦Adhere to agile and other development practices and document all updates in a software tracking tool such as JIRA.
•Maintain a regular and predictable work schedule.
•Establish and maintain effective working relationships within the department, the Strategic Business Units, Strategic Support Units and the Company. Interact appropriately with others in order to maintain a positive and productive work environment.
•Perform other duties as necessary.
What you'll need:
•BS degree or higher in Engineering or a related technical field is required plus 2 or more years related experience.
•Each higher-level degree, i.e., Master's Degree or Ph.D., may substitute for two years of experience. Related technical experience may be considered in lieu of education. Degree must be from a university, college, or school which is accredited by an agency recognized by the US Secretary of Education, US Department of Education.
•Experience with Agile development as part of a development team.
•Experience in DevOps processes and environments.
•Experience with geospatial systems and data formats, Coding languages such as HTML, CSS, C++, C#, Java and JavaScript.
•Sound understanding of industry practices, techniques and standards.
Working Conditions:
•Work is performed in an office, laboratory, production floor, or cleanroom, outdoors or remote research environment.
•May occasionally work in production work centers where use of protective equipment and gear is required.
•May access other facilities in various weather conditions.
•Travel and local commute between Ball campuses and other possible non-Ball locations may be required.
#LI-SMOOT
A current DoD clearance and/or SCI access with Polygraph is not required to be eligible for this position, however applicant must be willing and eligible for submission within 60-90 days after an offer is accepted and must be able to maintain the applicable clearance/access. By applying to this position, you are agreeing to complete a National Security Clearance Pre-Screen Questionnaire to evaluate your general ability to obtain the required security clearance or government customer access associated with this position.
Relocation for this position is not available.
US CITIZENSHIP IS REQUIRED
Ball Aerospace is an Equal Opportunity/Affirmative Action Employer. All qualified applicants will receive consideration for employment without regard to race, color, religion, sex, pregnancy, sexual orientation, gender identity, national origin, age, protected veteran status, or disability status.
Equal Opportunity Employer
Minority, Female, Disabled, Lesbian, Gay, Bi-sexual, Transgender and Veterans