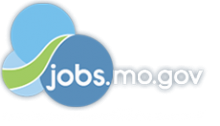 Job Information
Oracle

Director of Product Marketing, GraalVM

in

Chesterfield

,

Missouri
Development and implementation of business plans, marketing strategy, and forecasts for a product/service or vertical market.
As a product analyst you will participate in every stage of the product life cycle to ensure product meets the needs of users. Drive the implementation of programs in support of the marketing strategy, business plans, and forecasts for assigned product lines. Maintains current status of customer specifications for existing and future products. Identify, evaluate, and recommend marketing opportunities in support of product line objectives. Drive product functionality delivering high quality product documentation. Lead products through scheduled release assisting others to manage commitments and resources. Measure and report progress and review deliverables.
Acknowledged authority within the Corporation. Provides leadership and expertise in the development of new products/services/processes, frequently operating at the leading edge of technology. Demonstrated product/project management experience. Ability to work with Executives. Strong interpersonal skills. Excellent written and verbal communication. Demonstrated product/project management experience. Creative, energetic, and enthusiastic. Team player. Experience using or implementing Oracle, SAP, or Peoplesoft applications. Basic HTML and web technology skills a plus. BA/BS/MBA degree.
Oracle is an Affirmative Action-Equal Employment Opportunity Employer. All qualified applicants will receive consideration for employment without regard to race, color, religion, sex, national origin, sexual orientation, gender identity, disability, protected veterans status, age, or any other characteristic protected by law.
*Position: Director of Product Marketing, GraalVM
Level: IC 5
Location: US or Canada*
Background
GraalVM is a high performance JavaVM built for today's polyglot environment with the ability to execute applications written in Java, Scala, Kotlin, and more. It is available as a community edition (GraalVM CE) and Oracle delivers a differentiated enterprise edition offering (GraalVM EE) on this platform.
The Product Marketing Director for GraalVM will define and lead overall messaging, positioning, go-to-market plans, content development and sales enablement for the platform. This role requires product expertise, business and marketing acumen and close collaboration with stakeholders across marketing, product development, product management, developer advocacy and field sales teams.
*Roles & Responsibilities *
• Define the strategy and framework for the global GraalVM GTM program. Execute successful product launches.
• Develop strategy and build comprehensive content repository to train and enable the sales teams to effectively win design wins across multiple market segments. The content BOM must include use cases, detailed personas, key themes, customer lifecycle messaging, differentiated value propositions and ROI, competitor battle cards, field communications and sales enablement tools.
• Manage lifecycles and product positioning in the market place.
• Identify customer needs, oversee market research, and monitor the market trends/competitive landscape. Identify opportunities to out-position competitors based on areas of product differentiation, both in the short and long term.
• Implement and monitor field sales plays, integrated campaigns.
• Initiate and foster relationships with development, sales, developer evangelists and other marketing groups to execute cross-functional programs.
• Engage with analysts and media to influence thought leadership and garner favorable market positioning.
Qualifications
• 10 years of experience in roles such as product management, product marketing, sales engineering, technical evangelism, etc. within the software infrastructure industry is required. Specific experience in Java, C, C , Scala is highly preferred.
• Deep knowledge of the software infrastructure and tooling ecosystem is mandatory.
• Proven experience in developing compelling and differentiated product messaging to a wide range of audiences.
• Strong aptitude for distilling complex technical differentiators into simple stories that resonate with customers and sales.
• Ability to synthesize business trends with solution offerings to create compelling narratives that drive business results.
• Experience in delivering live sales training and webcasts; facilitate sales role-playing scenarios; demos and hands-on workshops.
• Intellect to think strategically and execute on the tactics with a demonstrated bias for driving results.
• Ability to thrive in a dynamic environment; team player and leader.
• Creative and innovative thinking and willingness to fail & learn.
• High energy, sense of urgency and passion with a "can do" attitude.
• BS/BA in Computer Science, Computer Engineering, Marketing or related field
• MBA (preferred)
• 25% travel anticipated
Job: *Marketing
Organization: *Oracle
Title: Director of Product Marketing, GraalVM
Location: United States
Requisition ID: 20000QJY
Other Locations: Canada