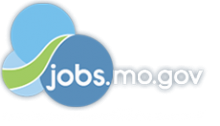 Job Information
Oracle

Director, Global Business Unit Design Ops – REMOTE

in

Chesterfield

,

Missouri
Manage a team that designs, develops, troubleshoots and debugs software programs for databases, applications, tools, networks etc.
As a director of the software engineering division, you will apply your extensive knowledge of software architecture to manage software development tasks associated with developing, debugging or designing software applications, operating systems and databases according to provided design specifications. Build enhancements within an existing software architecture and envision future improvements to the architecture.
Assists in the development of short, medium, and long term plans to achieve strategic objectives. Regularly interacts across functional areas with senior management or executives to ensure unit objectives are met. Ability to influence thinking or gain acceptance of others in sensitive situations. Demonstrated leadership and people management skills. Strong communication skills, analytical skills, thorough understanding of product development. BS or MS degree or equivalent experience relevant to functional area. 7 years of software engineering or related experience.
This is a remote/office based position which may be performed anywhere in the United States except for within the state of Colorado.
Oracle is an Affirmative Action-Equal Employment Opportunity Employer. All qualified applicants will receive consideration for employment without regard to race, color, religion, sex, national origin, sexual orientation, gender identity, disability, protected veterans status, age, or any other characteristic protected by law.
Director, Global Business Unit Design Ops – REMOTE
NOTE: We are unable to provide visa sponsorship for this role at this time. No candidates requiring visa sponsorship will be considered.
Oracle's Global Business Units (GBUs) provide powerful solutions to help solve the most complex business problems across a variety of industries including communications, construction and engineering, food and beverage, financial services and insurance, health sciences, hospitality, public sector, and retail.Whether powering clinical development for pharmaceutical companies, helping hotel chains streamline operations, or enabling retail stores anticipate demand and drive engagement, we're working hard to provide solutions that help industry leaders grow, adapt, and innovate.
At Oracle, we're committed to creating a state-of-the-art consumer-grade end user experience that will be /the/ factor that distinguishes our software from the competition.
Yes. We're absolutely serious.
And we can't do it without your help.
We need thoughtful, talented, multi-faceted user experience designers who love empowering technology users with high quality interaction and visual design to bring their creative ideas and their hard work to join our team.
Here's the kind of person we're looking for.
*You thrive on working well with others. *You make the people around you better. You love to collaborate with designers, user researchers, engineers, product managers, executives, and inspire them to do their best.
*You're a full stack user experience leader. *You've guided teams on how to apply user-centered design methods to interaction design, visual design and aesthetics, typography, motion, 3D, human factors, and more as tools in the UX designer's toolkit.You have an informed point-of-view on modern, effective design processes and systems but know how to adapt when things don't work out perfectly.
You get stuff done.
*You're a fantastic storyteller. *You know that our products tell our customers a story through the user experience. You won't rest until that story is a compelling one.
*You love rules and you know when to break them. *You think systemically because you know that creating a coherent experience requires it. But you know when the system needs to expand to accommodate a user's varied conceptual model. And you know when to do something completely unique to create an arresting and product-defining moment in the product that makes users ooh and aah.
*You don't already know everything, and you love to learn. *You're inspired by helping users solve their problems. You love finding out you're wrong. You consume large amounts of quantitative and qualitative data to constantly refine your assumptions.
And finally, you want to be part of creating dramatic and impactful change at a company that is committed to becoming a light unto others when it comes to user experience design.
You might have learned your craft via formal training or via on-the-job training. For most candidates, it's a combination of both. As long as you've got experience and passion for leading and doing this work at the highest level, we'd love to talk to you and see a portfolio of the work you're most proud of.
What will you do as the Director of Oracle's GBU Design Ops Team?
You will lead a team to help GBU design and development teams adopt Oracle's Redwood Design System across a variety of industry solutions.

Work with GBU design teams to define and design GBU-specific elements of Oracle's Redwood Design System, specifying UX, visual, interaction and motion elements as well as documenting behaviors and usage guidelines.

Work directly with the Redwood Design System team to understand, contribute, and advocate for GBU use cases and component requirements within the design system roadmap.

Collaborate with a centralized GBU Applications Engineering team to plan, design, and implement components and requirements needed to accelerate Redwood adoption across GBUs.

Be an advocate for the design system across the GBUs, connecting people with the Oracle's User Experience mission, and educating teams on how to best collaborate with UX teams.

Cultivate internal knowledge around the design system by serving as a subject matter expert to contributing teams who are building additions to the design system.

Use collaborative leadership skills to facilitate the adoption of the design system and ensure the best outcome for stakeholders.

Ensure team processes and tools work for the GBU design teams, and the people and teams they serve and support.

You will learn, grow, and be challenged.

And, if we're being honest (and we are), you will sometimes make tough compromises, or find things take longer than you want them to, or need to work extra hard to convince a colleague of your position, or not get your way.

And sometimes, you will get frustrated that Oracle is still growing its design culture. But then you'll remember, that you're here to be a founding member of that design culture and help turn Oracle into the place you love to work and have one of the best professional experiences of your life.
If you're interested, please get in touch. We'd love to hear from you.
/At Oracle, we don't just value differences—we celebrate them. We're committed to creating a workplace where all kinds of people work together. We believe innovation starts with diversity and inclusion./
https://www.oracle.com/corporate/careers/culture/diversity.html
Job: *Product Development
Organization: *Oracle
Title: Director, Global Business Unit Design Ops – REMOTE
Location: United States
Requisition ID: 2000154R