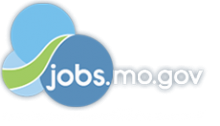 Job Information
Oracle

Database Administrator-FedRAMP

in

Chesterfield

,

Missouri
Work with a world class team to provide enterprise-wide, Oracle Database Administration support for production systems and provide DBA services to application development teams, including database design, database generation, coding, and database production support. Provide DBA support with a high degree of customer service, technical expertise, and timeliness. Provide accurate and creative solutions to user problems of moderate nature to ensure user productivity.
As a Senior Database Administrator, you are instrumental in researching, evaluating, designing, testing, recommending, and planning implementation of new versions of Oracle database and database tools. May act as a team lead during database implementations and for system operation and maintenance.
Leading contributor individually and as a team member, providing direction and mentoring to others. Work is non-routine and very complex, involving the application of advanced technical/business skills in area of specialization. 8 years of experience supporting relational databases as a DBA, with multiple distributed relational DBSM*s or a depth and focus in Oracle and related tools. Success at using the DBMS to optimize performance of large databases for enterprise use is greatly preferred. Experience with an organization with a key 24 X 7 reliance on its database is desirable. BS or equivalent desired.
This is a remote/office based position which may be performed anywhere in the United States except for within the state of Colorado.
Oracle is an Affirmative Action-Equal Employment Opportunity Employer. All qualified applicants will receive consideration for employment without regard to race, color, religion, sex, national origin, sexual orientation, gender identity, disability, protected veterans status, age, or any other characteristic protected by law.
Database Administrator (DBA)
Country: USA
Office: Work-from-home/Remote
We are currently recruiting a DBA for our FedRAMP business hosted on the Aconex cloud services platform. This person will be responsible to build out our DBA practice supporting FedRAMP and other federal channel business primarily and other lines of business secondarily. You will build and assure best-in-class Dev/Ops DBA performance in support of continuously reliable and efficient running of Oracle's global SaaS platforms.
Your main responsibilities will include:
Adhere to the operating DBA principles that are compliant with FedRAMP/NIST 800.53 standards.

Build and maintain the PostgreSQL, MS-SQL or Oracle databases to FedRAMP and Mil-Spec standards.

Trouble-shooting and proactively managing highly technical system issues at tier-II support to the Incident Management and Change Management processes.

Operate and provisioning into cloud environments:
o Oracle cloud, OCI, OCI-C
o AWS
o Azure
Ensure that all operational and administration activities are carried out with a focus on security and operational efficiency, meeting FedRAMP, NIST 800-53 and ISO-27001 standards.

Guide DBA operations with remote data centers around the world.
To be successful in this role you will possess the following skills and experience:
10 years of mid-level DBA and/or other systems management experience in the area of database development and operations in data center and SaaS/public cloud environments.

5 years of management of DBA groups.

5 years of experience integrating database environments as result of M&A activities; integration of work teams resulting from M&A activities.

Extensive experience and knowledge of the Linux operating system, in particular Oracle (OEL) and Red Hat versions.

Experience running large Java/python/ruby applications.

Virtualization Experience with VMware ESX, or Linux based solutions.

Solid and modern source control practices, including Git and merge request flows.

Experience and knowledge of the Microsoft Windows Server Operating System and Microsoft SQL Server.

Sound knowledge and experience of TCP/IP networking and experience with Linux based firewalls, routers and IPSEC VPN systems.

Exposure to Cisco switches and the IOS operating system.

Good analytical skills for troubleshooting problems, especially from remote locations.
/At Oracle, we don't just value differences—we celebrate them. We're committed to creating a workplace where all kinds of people work together. We believe innovation starts with diversity and inclusion./
https://www.oracle.com/corporate/careers/culture/diversity.html
Job: *Information Technology
Organization: *Oracle
Title: Database Administrator-FedRAMP
Location: United States
Requisition ID: 200010W9