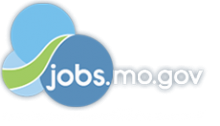 Job Information
Bayer

Data and Pipeline Analyst Varietals

in

Chesterfield

,

Missouri
Data and Pipeline Analyst Varietals
Skip to content
Use of Cookies
We would like to use cookies in order to find out about our users' preferences and optimize this website. You can find detailed information, including on how to revoke your consent, in our Privacy Policy .
Search by Keyword
Search by Location
Language
Deutsch (Deutschland)

English (United States) (https://jobs.bayer.com?locale=en_US)

Español (España)

Français (France) (https://jobs.bayer.com?locale=fr_FR)

Italiano (Italia)

日本語 (日本)

Nederlands (Nederland) (https://jobs.bayer.com?locale=nl_NL)

Português (Brasil)

简体中文 (中国大陆)
View Profile
Search by Keyword
Search by Location
Send me alerts everydays
Send me alerts everydays
Share this Job
Apply now »
Start apply with LinkedIn

Apply Now

Please wait...
Bayer is a global enterprise with core competencies in the Life Science fields of health care and agriculture. Its products and services are designed to benefit people and improve their quality of life. At Bayer you have the opportunity to be part of a culture where we value the passion of our employees to innovate and give them the power to change.
Data and Pipeline Analyst Varietals
YOUR TASKS AND RESPONSIBILITIES
The primary responsibilities of this role, Data and Pipeline Analyst Varietals, are to:
Support regional data and pipeline setup to ensure advancement readiness while meeting critical timelines and coordinating across teams;

Collaborate with global enabling teams to standardize, harmonize and implement key data and IT related initiatives across crops;

Coordinate design sessions with Stewards, Data Engineers, Engineering teams, Data Scientists, Product Managers, business and/or IT stakeholders that result in design documentation and business metadata capture;

Understand business capability needs and processes as they relate to IT solutions through partnering with Product Managers, business and functional IT stakeholders;

Implement and utilize data solutions for data analysis and profiling using a variety of tools such as Postman, R or Python and following team's established processes and methodologies;

Participate in Open Data efforts, making data FAIR (Findable, Accessible, Interoperable and Reusable) to strengthen Bayer Crop Science's effectiveness in carrying out its mission;

Participate in trainings and discussions to evangelize these frameworks and objectives including Governance, Data Quality, Data Wrangling and Best Practices;

Collaborate with other data stewards and engineers within the team and across teams on aligning delivery dates and integration efforts;

Define data quality rules and implement automated monitoring, reporting and remediation solutions;

Utilize root cause analysis to identify trends and assess impact of data quality issues;

Provide resolution of data support tickets;

Support data migration from legacy systems, data inserts and updates not supported by applications.
Domestic relocation as well as vis sponsorship is available.
WHO YOU ARE
Your success will be driven by your demonstration of our LIFE values. More specifically related to this position, Bayer seeks an incumbent who possesses the following:
Required Qualifications:
Bachelor's degree in Computer Science, Engineering, Science, Agriculture or other related field with at least three years of experience or Master's degree with at least two years of related experience;

Experience in relevant business domain;

Experience querying SQL and/or NoSQL databases;

Experience managing data using APIs;

Experience manipulating data using scripting languages and/or data processing software (e.g. Python, R, Pipeline Pilot, ETL applications);

Experience profiling data, summarizing and reporting data quality metrics;

Demonstrated ability to deliver detailed technical documentation;

Demonstrated understanding of data architecture and modeling;

Superficial experience with modern engineering technologies and data principles, for instance Big Data Cloud Compute, NoSQL, etc.;

Knowledge of business or data domain within a business unit;

Understanding of agile development, continuous deployment, DevOps and decision science such as AI, ML, OR, etc.
YOUR APPLICATION
Bayer offers a wide variety of competitive compensation and benefits programs. If you meet the requirements of this unique opportunity, and you have the "Passion to Innovate" and the "Power to Change", we encourage you to apply now. To all recruitment agencies: Bayer does not accept unsolicited third party resumes.
Bayer is an Equal Opportunity Employer/Disabled/Veterans
Bayer is committed to providing access and reasonable accommodations in its application process for individuals with disabilities and encourages applicants with disabilities to request any needed accommodation(s) using the contact information below.
Location: United States : Missouri : Chesterfield
Division: Crop Science
Reference Code: 398761
Contact Us
Email: hrop_usa@bayer.com
Job Segment: Database, Agricultural, Engineer, Data Analyst, Computer Science, Technology, Agriculture, Engineering, Data
Apply now »
Start apply with LinkedIn

Apply Now

Please wait...
Find similar jobs: