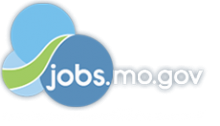 Job Information
Oracle

Cloud Native Engineer

in

Chesterfield

,

Missouri
Overlay sales personnel providing specialist product expertise to the sales force.
Partners with Account, Technology, and Application sales representatives to qualify and close new business on Oracle solutions. Provides specific industry or product expertise to facilitate the closing of deals within sales representatives territory. Interacts with sales team to architect the solution, and develop and execute solution strategies for market. Manages solution opportunities to obtain appropriate and necessary resources for all qualified opportunities. Leads teams in the sales process for establishing market visibility and deal visibility. Presents/demonstrates solution to high level clients and industry conference attendees. May provide training to field sales on industry/solutions. Builds and maintains a network and up to date specific industry or product knowledge.
Leading contributor individually and as a team member, providing direction and mentoring to others. Work is non-routine and very complex, involving the application of advanced technical/business skills in area of specialization. 8 years applicable experience preferred. Subject matter expertise in industry/product space. Knowledge of key industry leaders and management. Knowledge of Oracle competition. Presentation and product demonstration experience. Previous consultative selling experience preferred. Excellent communication, negotiating, and closing skills with prospects and customers. Travel may be needed. BA/BS degree in related field.
Oracle is an Affirmative Action-Equal Employment Opportunity Employer. All qualified applicants will receive consideration for employment without regard to race, color, religion, sex, national origin, sexual orientation, gender identity, disability, protected veterans status, age, or any other characteristic protected by law.
Mission Description
We are an Enterprise DevOps and Cloud Native focused organization. We are focused on driving innovation and digital transformation solutions within Oracle's ISV & OEM partner community as well as providing cloud native specialization/expertise across the Oracle Cloud Engineering organization. We do so by specializing in the following core technical domains: Cloud-Native Application Development, Infrastructure Automation, Continuous Delivery and Cloud-Native Container Platform Solutions.
We believe in pushing the envelope and setting the bar high and there are many factors that influence the development and delivery of superior technical solutions. The most important factor is having top notch people. If you love technology and want to solve problems by using latest technologies in the cloud-native and automation domains, and then keep reading because you could be a great fit at Oracle's Emerging Solutions organization.
Job Description
As a member of Oracle's Cloud Engineering team, you will be a team member that will design, implement and migrate cloud-native prototypes and demonstration. You will be working with cloud-native technologies such as Terraform, Kubernetes, and cloud infrastructure to build highly scalable demonstration and proof-of-concept solutions. As an integral member of our team, we highly encourage the contribution of ideas and drive in the generation of new concepts, to maintain our outstanding leadership position for technology and service delivery in the marketplace.
Responsibilities:
In partnership with the sales and pre-sales teams, formulate and execute a strategy to migrate applications from on-prem or cloud deployments to OCI services

As a trusted customer advocate, you will help ISVs understand best practices around advanced cloud-based solutions, and how to migrate existing production workloads to the cloud

Develop prototypes, and demonstrations using cloud native technologies

Work closely with Oracle product management on emerging solutions and refinement of existing services

Working with the ISV pre-sales team and development to develop a production architecture to migrate the ISV applications into production environments on OCI

Develop enablement plans to transfer knowledge on best practices to install, configure and manage OCI services

Develop a deep expertise in the Oracle Cloud technology offerings as well as broad know-how around how applications and services are constructed using the Oracle Cloud platform

Help lead and generate excitement and usage of Oracle Cloud services across various partners segments

Passion: Working with top ISV partners: educating, training, designing, and building cloud computing systems for some of the largest and most important organizations in the world
Qualifications
5 years of software development experience with strong java, python, Go, or similar development languages.

2 years of hands-on experience with Docker, Kubernetes or Openshift and related container platform ecosystems.

Demonstrated implementation of microservices, container and cloud-native application development.

Strong understanding and experience of release engineering and continuous delivery process.

Strong understanding of static code analysis, unit testing and test driven development, security testing and automated test frameworks. Experience using Jenkins, GIT, Prometheus, or Grafana.

Strong understanding of principles of DevOps and Continuous Delivery.

Experience with two or more application servers such as JBoss, Tomcat, Weblogic or Websphere

Strong Agile experience working in Scrum and/or Kanban models.

Solid understanding of different cloud platforms such as Oracle Cloud Infrastructure, Microsoft Azure, Amazon AWS cloud; cloud certification is a plus.

Experience with two or more database technologies such as Oracle, MySQL, PostgreSQL, or MongoDB.

Experience working in a DevOps-focused environment previously with advanced understanding of DevOps principles as a big plus.

Proven track record of delivering high quality and consistent systems and environments for development teams.

Ability to multi-task; working on multiple project teams and wearing multiple hats is very common at Oracle.

Strong written, verbal and presentation skills.
Direct Recruiter: zach.driscoll@oracle.com
/At Oracle, we don't just value differences—we celebrate them. We're committed to creating a workplace where all kinds of people work together. We believe innovation starts with diversity and inclusion./
_https://www.oracle.com/corporate/careers/culture/diversity.html_
Oracle is an Affirmative Action-Equal Employment Opportunity Employer. All qualified applicants will receive consideration for employment without regard to race, color, religion, sex, national origin, sexual orientation, gender identity, disability, protected veterans status, age, or any other characteristic protected by law.
Job: *Sales
Organization: *Oracle
Title: *Cloud Native Engineer *
Location: United States
Requisition ID: 20000SEB