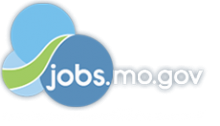 Job Information
Oracle

Cloud Engineering / Dev Ops 4

in

Chesterfield

,

Missouri
Analyze, design develop, troubleshoot and debug software programs for commercial or end user applications. Writes code, completes programming and performs testing and debugging of applications.
As a member of the software engineering division, you will analyze and integrate external customer specifications. Specify, design and implement modest changes to existing software architecture. Build new products and development tools. Build and execute unit tests and unit test plans. Review integration and regression test plans created by QA. Communicate with QA and porting engineering to discuss major changes to functionality.
Work is non-routine and very complex, involving the application of advanced technical/business skills in area of specialization. Leading contributor individually and as a team member, providing direction and mentoring to others. BS or MS degree or equivalent experience relevant to functional area. 7 years of software engineering or related experience.
Oracle is an Affirmative Action-Equal Employment Opportunity Employer. All qualified applicants will receive consideration for employment without regard to race, color, religion, sex, national origin, sexual orientation, gender identity, disability, protected veterans status, age, or any other characteristic protected by law.
Cloud Engineers automate infrastructure management, application deployment, and system maintenance in a cloud environment.
A candidate for this position needs experience with the linux operating system. Experience with virtual machines, cloud environments, and SELinux desired but not required.
This position will use a variety of automation tools such as Terraform, Puppet, and Ansible to manage both Windows Server and SELinux (Red Hat) virtual servers. Cloud Engineers must configure day-to-day processing as well as errors and alerts, processing standards, and monitoring. Other responsibilities are to automate data replication and all aspects for disaster recovery. Team members work with the application and database developers to automate changes and the Quality Assurance and Production Ops teams to resolve defects. And finally, must also document system changes at the US FedRAMP standards.
This role is limited to US Persons due to the nature of support for US FedRAMP. US Persons is classified as a citizen of the United States or an alien lawfully admitted for permanent residence (Green Card holder) per US code. This position is 100% remote as long as performed within the United States.
Job: *Product Development
Organization: *Oracle
Title: Cloud Engineering / Dev Ops 4
Location: United States
Requisition ID: 20000ZW1