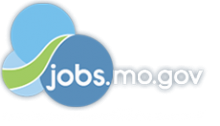 Oracle

Cloud Client Success Specialist (SaaS) - LOCATION: RESTON VIRGINIA ONLY

in

Chesterfield

,

Missouri
Drive maximum adoption of Oracle solution and identify/drive product expansion opportunities via high value relationship with the client.
Work with a higher volume of smaller, less complex clients to develop long term partnership with our clients to ensure they remain successful by realizing the full value of their investment with us to ensure client continues/replenish/renews contract with Oracle. Responsible for maintaining a high level of client satisfaction by being a liaison between our clients and Oracle's internal operations. Identify product expansion/up sell opportunities.
Duties and tasks are standard with some variation. Completes own role largely independently within defined policies and procedures. 3 to 5 years of professional experience. Demonstrated experience in implementation or client facing relationship experience. Understanding of various technical architectures and operating systems. Industry experience is desired.
Oracle is an Equal Employment Opportunity Employer. All qualified applicants will receive consideration for employment without regard to race, color, religion, sex, national origin, sexual orientation, gender identity, disability and protected veterans status or any other characteristic protected by law.
Client Success Specialist SaaS - Reston, VA Area only-?xml:namespace prefix = "o" ns = "urn:schemas-microsoft-com:office:office" /->
Oracle Cloud Customer Success Specialist (CSS)
We are searching for Oracle Cloud Customer Success Specialists (CSSs) to assist our Cloud customers as they adopt cloud applications (SaaS) and achieve value from their Cloud investments.
The CSS is a customer-facing, post-sale, install-based Cloud specialist and customer care position. CSSs collaborate with multiple Oracle teams within Sales, Support, Operations, and Consulting to drive customer adoption of the Oracle cloud subscriptions they have purchased. The CSS s success is determined by their customer s willingness to renew subscriptions, and be a positive customer reference. The CSS is responsible for maintaining a high level of customer satisfaction by being an advocate and liaison between their customers and the Oracle teams supporting their Cloud Services. This CSS position is with the North America Technology Division (NATD) Public Sector SaaS CSS team, which covers the HCM, ERP, EPM, and CX pillars in the Oracle Public Cloud.
The target candidate s profile is one who can blend technical skills, analytical problem-solving skills and strong focus on customer success. The successful CSS candidate will need to clearly demonstrate his/her ability to quickly learn and understand new software and technology and meet the following criteria:
---
Responsibilities:
Drive high customer satisfaction by ensuring customer is receiving value from their Cloud services and ultimately renews their services.

Develop good customer relationships to identify and drive product expansion/up sell opportunities

Work closely with key Oracle groups: Implementation Success Managers, Application Sales Managers, Cloud Operations, Support and Consulting to reach revenue goals and ensure and maximize customer satisfaction.

Understand and master supporting processes and tools required to perform the job.

Develop product knowledge and understand customer use cases for Oracle s cloud offerings in their assigned pillars

Lead On-boarding presentations to welcome and orient new customers
SaaS CSSs also are focused on:
User-adoption, best practice sharing and knowledge transfer

Supporting all SaaS pillars in the Oracle Cloud, including HCM, ERP, EPM, and CX,

Critical issue escalation and customer advocacy

Keeping customers current on upcoming releases and functionality

Coordinating health checks and recurring milestone reviews
Qualifications:
3 5 years prior experience in Customer Success or in a technical sales/presales engineer/systems engineer or technical support role

Track record of providing technology solutions to enterprise customers and/or increasing customer satisfaction, adoption, and retention

Solid technical knowledge of Oracle s SaaS (HCM, ERP, EPM, or CX) or other SaaS solutions, and how they map to customer business requirements

Impeccable written and verbal communication skills

Detail oriented, analytical and organized.

Team player but still a self-starter.

Thrives in a multi-tasking environment and can adjust priorities on-the-fly.

Education: Computer Science Degree, preferred.
Location: Reston, VA -_this role reports to the office daily_. Candidates must live local.
---
For more information, contact: Anita Filip, Principal Talent Advisoranita.filip@oracle.com
Job: *Sales
Organization: *Oracle
Title: Cloud Client Success Specialist (SaaS) - LOCATION: RESTON VIRGINIA ONLY
Location: United States
Requisition ID: 180016WR