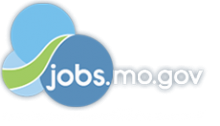 Job Information
Rose International Inc

Business Analyst - Mid-Level

in

Chesterfield

,

Missouri
This job was posted by https://www.azjobconnection.gov : For more information, please see: https://www.azjobconnection.gov/ada/r/jobs/4261420

Position Title: Business Analyst - Mid-Level


Position Number: 366320


Location: Tempe, AZ 85281


Position Type: Temporary


Required Skill Set:


Business Analyst, Documentation, Finance


Position Description:


**Only U.S. Citizens and those authorized to work in the U.S. can be considered as W2 candidates.**Job title: Business Analyst - Mid-LevelLocation: Tempe, AZ 85281 Duration: 5 + months contract Description:Completion of Rewire-Offshore activities including common access profiles, SLA documentation, monitoring and support of post-production issues, and other related Rewire activities/deliverables.Due to the delays the project faced surrounding system access issues. There are still activities that will be required to be completed to meet the full objective of the offshoring engagement. Assist the 12 process groups with remediating all open issues which include system access. Will also centralize all systems requested by the respective groups to one file including the system access request process to provide transparency to the leads in the event of any personnel changes. This centralized file will then be used to work with Manager's team to create the role-based profiles. In addition, the worker will be leveraged to assist in discussions and planning for Site Opt as well as working with the process groups and vendor to finalize the due diligence report, BCP, and track the completion of the vendor created SOPs


Benefits:


For information and details on employment benefits offered, visit here (https://www.roseit.com/About\_Rose%20\_External\_Employees%20\_11\_19\_2020.pdf) . If you have any questions/concerns, please contact our HR Department via our secured website (https://www.roseit.com/SecureCommunicationSystem/HRPayrollUpload.aspx) .


Rose International is an Equal Opportunity Employer. All qualified applicants will receive consideration for employment without regard to race, color, religion, age, sex, sexual orientation, gender (expression or identity), national origin, arrest and conviction records, disability, veteran status or any other characteristic protected by law. Positions located in San Francisco and Los Angeles, California will be administered in accordance with their respective Fair Chance Ordinances.Rose International has an official agreement (ID #132522), effective June 30, 2008, with the U.S. Department of Homeland Security, U.S. Citizenship and Immigration Services, Employment Verification Program (E-Verify). (Posting required by OCGA 13/10-91.)