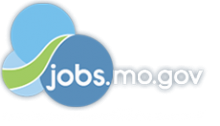 Job Information
Oracle

Business Analyst 4-Ops

in

Chesterfield

,

Missouri
Provides programs to improve operational efficiency, consistency, and compliance in support of the organization*s financial and tactical business objectives. Provides business practices and processes. Develops, communicates, and trains the organization on business practices and processes.
Serve as a liaison with other divisions such as Finance, Contracts, HR, Legal, Shared Services, Accounts Receivable, Purchasing, and Risk Management in an effort to ensure accurate and timely transaction processing. Collect, input, verify, correct, and analyze data to measure key performance indicator actual versus business objectives. Provide updates to management regarding budget to actual, informing them of deviations and opportunities. Provide management with economic impact and compliance issues surrounding key business decisions and/or deals. Communicate Oracle Business Practices to the organization and monitor process and approvals for full compliance. Drive implementation of new processes and procedures.
Leading contributor individually and as a team member, providing direction and mentoring to others. Work is non-routine and very complex, involving the application of advanced technical/business skills in area of specialization. Ability to collect, organize, and display data in spreadsheet format. Follow-through skills necessary to get information from internal and third parties and have data errors/omissions corrected. For this, relationship management skills strongly desired. Strong written and verbal communication skills. 8 plus years relevant work experience.
Oracle is an Affirmative Action-Equal Employment Opportunity Employer. All qualified applicants will receive consideration for employment without regard to race, color, religion, sex, national origin, sexual orientation, gender identity, disability, protected veterans status, age, or any other characteristic protected by law.
As a Project Manager within the Global Finance Operations, Quote to Order Enablement and Systems Organization, focused on Product Ordering, the successful candidate will be flexible and open to learning various parts of the business, including Hardware, Software and Cloud Ordering, Testing, Systems and Production Support.
Applicants should be open to movement within the Quote to Order team to establish a well- rounded understanding of the business. Areas of focus within this role will vary, with the successful candidate spending time on Cloud production support, project management of system enhancements, cross functional process improvement activities with partner GPO organizations, and transitional system and documentation support to assist with the move from GSI Order Management to the Cloud. The ideal candidate will be open to learning various parts of the order booking process, have a foundational understanding of multiple lines of business and be adaptable to changing business priorities.
As part of this team, the candidate will work cross functionally with various LOBs, including but not limited to Cloud Framework, Global Business Practices, OAL, Deal Management, Alliances and Channels, Sales Operations, Global Order Management and Order to Cash. The team works on Corporate sponsored initiatives as well as internal initiatives to accelerate the ordering process, while keenly focused on customer and partner satisfaction.
Required Job Skills:
Excellent verbal and written communication

Accountability to work in a decentralized team, managing most work via phone

Enthusiastic, positive, self-motivated and willingness to learn

Strong team player

Ability to negotiate and collaborate with cross functional, global teams

Prioritization skills and thinking outside of the box

Project Management and deep analytical skills

Some knowledge of Oracle's Quoting and/or Ordering practices

Familiarity with Alliances and Channel/Partners is ideal

High level knowledge of Hardware, Software and/or Cloud is preferred

BS/BA minimum required

This position can be filled with an IC3 or IC4, lateral move
Job: *Business Operations
Organization: *Oracle
Title: Business Analyst 4-Ops
Location: United States
Requisition ID: 20000LFW