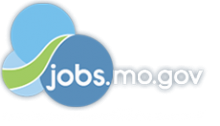 Job Information
Benson Industries, Inc.

Analyst - Financial Planning & Analysis

in

Chesterfield

,

Missouri
Job Description
MiTek® USA Inc., a subsidiary of Berkshire Hathaway, Inc. is the world's leading supplier of state-of-the-art, engineered connector products, engineering services, and computer-driven machinery for the building component industry. We provide the industry's most advanced, most comprehensive, and most innovative software for design and manufacturing. Our products and services are backed up by a team of industry professionals who are dedicated to one goal – making our customers successful.
We are seeking a dynamic and motivated* Analyst - Financial Planning & Analysis (FP&A;) *in our Chesterfield, Missouri office. This person will assist with the duties of Accounting.
Required Skills
To accomplish this job successfully, an individual must be able to perform, with or without reasonable accommodation, each essential function satisfactorily. Reasonable accommodations may be made to help enable qualified individuals with disabilities to perform the essential functions.
Essential Functions Statement(s)
Lead budgeting and forecasting efforts for organization to develop Pro-Forma P&L;, Balance Sheet and Cash Flow statements

Work hand-in-hand with accounting manager to ensure accurate financial statements and understand variances in financials (to budget, forecast, prior year, etc.)

Lead process improvement initiatives throughout finance and accounting departments

Development and enhancement of internal reporting to provide insight into company performance

Ad-hoc reporting & analysis

Support monthly close and preparation of financial reporting packages

Journal entry preparation and entry, basic to advance

Preparation of executive management presentations and communications

Daily and weekly sales and KPI reporting

Incentive and Bonus calculation and reporting

Routine G/L account analysis and reconciliation

Journal entry preparation and entry, basic to advance
Required Experience
Competency Statement(s)
GAAP – Working knowledge of accounting standards
Accuracy - Ability to perform work accurately and thoroughly.
Active Listening - Ability to actively attend to, convey, and understand the comments and questions of others.
Accountability - Ability to accept responsibility and account for his/her actions.
Communication, Oral - Ability to communicate effectively with others using the spoken word.
Communication, Written - Ability to communicate in writing clearly and concisely.
Conceptual Thinking - Ability to think in terms of abstract ideas.
Safety Awareness - Ability to identify and correct conditions that affect employee safety.
Problem Solving - Ability to find a solution for or to deal proactively with work-related problems.
Detail Oriented - Ability to pay attention to the minute details of a project or task.
Reliability - The trait of being dependable and trustworthy.
Responsible - Ability to be held accountable or answerable for one's conduct.
Financial Aptitude - Ability to understand and explain economic and accounting information, prepare and manage budgets, and make sound long-term investment decisions.
Ethical - Ability to demonstrate conduct conforming to a set of values and accepted standards.
Organized - Possessing the trait of being organized or following a systematic method of performing a task.
SKILLS & ABILITIES
Education:
Bachelor's Degree Required, Field of Study: Finance or Accounting
MBA Preferred
Experience:
Five (5) plus years of experience in Accounting / Finance
Computer Skills:
Top 5% of Excel user skill set required
Experience with major ERP system required
Experience with Epicor preferred
Experience with data warehouse, business intelligent tool or similar
Microsoft Office working knowledge (PowerPoint, Access)
QAD Experience a plus.
Other Requirements:
Able to work flexible schedule to meet deadlines
Attendance during regular work hours and overtime as required.
Ability to interact professionally with others; including co-workers, vendors and customers.
MiTek is an E-Verify and Drug and Tobacco-Free Workplace.
We are an equal opportunity employer and all qualified applicants will receive consideration for employment without regard To race, color, religion, sex, sexual orientation, gender identity, national origin, disability status, protected veteran status, or any other characteristic protected by law.**
Tracking Code: P13647
Job Location: Chesterfield, Missouri, United States
Position Type: Full-Time/Regular