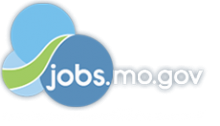 Job Information
Hussmann

Financial Analyst II

in

Bridgeton

,

Missouri
Financial Analyst II
Tracking Code
POS-224210
Job Description
Since 1906, Hussmann International, Inc. has been helping retailers preserve and display fresh foods. Today, Hussmann is a world leader in manufacturing, selling, installing and servicing merchandising equipment and refrigeration systems to customers throughout the world. Hussmann serves a wide variety of customers involved in the global cold chain. These include supermarkets, mass merchants, warehouse clubs, convenience stores, drug stores, and food service establishments.
The Financial Analyst II - Compliance & Technical Accounting will assist with the implementation of new accounting standards and supporting Jsox/Internal Controls compliance/testing.
Role & Responsibilities
Responsible for assisting with the implementation of accounting standards with immediate focus on implementation of new lease standard (ASC 842/IFRS 16) including:

Assist with the documentation of all lease and fixed asset policies and procedures, as well as, any required forms for all of Hussmann (lease expenditure request, capital expenditure request, lease vs. buy analysis, etc.). In addition, responsible for reviewing for compliance on policies and procedures.

Assist with implementation of the new Lease Accounting Standard (US GAAP & IFRS). This includes assisting with the implementation of a new software to manage all leases, as well as, assisting with the review of the current state processes and documentation & testing of the future state processes.

Responsible for assisting others in the business on lease vs. buy analysis, lease and capital expenditure request forms and project completion recap analysis.

Responsible for assisting with the ongoing maintenance of the new lease management process, which includes:

Assisting the business in the review of lease agreements / amendments

Working with the business on lease updates for expirations, options exercised, etc.

Set up of any new leases and any lease modifications into the lease software

Reviewing HFM Consolidated Reporting

Responsible for working with the business to develop the Long-Term Business Plan and Annual Operating Plan for lease and fixed asset investments.

Support annual self-assessment testing related to JSox including assisting process owners, performing overall review of completed check-sheets and submission to Panasonic Japan headquarters.

Assist with the management and coordination for controls testing during the annual external audit to ensure testing is completed timely as agreed to support ultimate reliance.

Engage with Hussmann process owners as needed to review controls and assist in process improvements. Support various project teams to assist with developing automated controls and insure proper level of internal controls.

Completion of government reporting request

Responsible for other special projects and analysis as required.
Required Experience
Bachelor's Degree in Accounting

3 – 5 years' experience required

Knowledge of financial processes and internal controls, accounting principles including US GAAP; IFRS, COSO internal Control Framework and Sarbanes -Oxley 404 requirements, general accounting and ability to interpret and administer accounting policies. Jsox knowledge a plus.

Working knowledge of Microsoft Windows applications including Word, Excel, PowerPoint and Access (Proficient using v-lookups, pivots and other formulas in excel)

Hyperion experience a plus

Public Accounting Experience a plus

Fixed Asset Experience and New Lease Accounting Knowledge a plus

Effective communication skills; customer service oriented

Detail oriented and highly motivated

Excellent organizational skills; ability to manage competing priorities

Some travel required
Job Location
Bridgeton, Missouri, United States
Position Type
Full-Time/Regular
Site Map| Copyright 2019 Hussmann Corporation. All rights reserved
This contractor and subcontractor shall abide by the requirements of 41 CFR 60-1.4(a), 60-300.5(a) and 60-741.5(a). These regulations prohibit discrimination against qualified individuals based on their status as protected veterans or individuals with disabilities, and prohibit discrimination against all individuals based on their race, color, religion, sex, sexual orientation, gender identity or national origin. Moreover, these regulations require that covered prime contractors and subcontractors take affirmative action to employ and advance in employment individuals without regard to race, color, religion, sex, sexual orientation, gender identity, national origin, disability or veteran status.