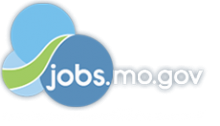 Moseley Technical Services

Systems Engineer 2

in

Berkeley

,

Missouri
Be a part of the world's largest aerospace company and leading manufacturer of commercial jetliners and defense, space and security systems. If you take pride in your work, want a challenge that inspires your best ideas, and enjoy being part of a winning team, this is the place for you.
We are currently searching for the right talent to fill this opportunity:
Systems Engineer 2
(U.S. Citizenship Required*)
Berkeley, MO
2018-6918
Join our team as a talented junior-level Reliability & Maintainability Systems Engineer to support the design and analysis of state-of-the-art fixed wing tactical aircraft.
Analyze customer provided requirements and develop a reliability engineering program to achieve customer reliability objectives.

Allocate top level reliability quantitative requirements to design teams.

Perform reliability predictions to track performance.

Analyze projected product utilization and calculate cumulative effect on final system reliability based on individual part reliabilities.

Perform failure mode and effect analysis and formulate mathematical models, to identify items posing excessive failure and safety risks and support proposed changes in design.

Develop computer models and use results to analyze, predict and adjust design to maintain and/or improve system reliability.

Active participant on design teams, provide guidance and recommendations to designers and management to ensure reliability objectives are met.

Interface with the customer and management at major design review meetings and technical interface meetings to provide reliability findings and recommendations.

Determine test profiles for units requiring environmental type testing and specifies specific objectives of the tests and defines successes criteria.

Review engineering specifications and drawings, proposing design modifications to improve reliability within cost and other performance requirements.

Observe tests at various domestic or international suppliers and field locations to evaluate reliability and maintainability factors and participates in corrective action investigations.

Monitor failure data generated by product users to assess reliability performance in the field and assist in the development of product improvements.

Work under the direct supervision of an experienced R&M Systems Engineer and/or manager.

About 10%travel

Required – able to obtain Secret clearance.
*U.S. Citizenship is required by law, regulation, executive order, or government contract.
Education and Experience:
Bachelor's degree and typically 2 or more years' experience in an engineering classification or a Master's degree with experience in an engineering classification.

Degree from an accredited course of study, in engineering
Conditions of Employment:
Applicants selected for employment will be required to pass a pre-employment drug screening and background investigation which may include education, criminal and work history verifications.
About Our Company:
Moseley Technical Services, Inc. is dedicated to providing our clients with a high standard of quality products and services. For two decades, our reputation has been built on this dedication and the long-term relationships developed with some of the most prestigious companies in the aerospace and defense industries. These business relationships give you the opportunity to not only find a job, but to find one you can value and enjoy. We will be dedicated to you and to making your career a success.
Accepted applicants will have the opportunity to be eligible for benefits, including medical and supplemental insurance and a 401K. Appreciation and gratitude for employees is a hallmark of organizations with low turnover.
Moseley Technical Services, Inc. is an AA/EEO/Veterans/Disabled Employer.
Join a team that values your experience!
External Company URL: http://www.moseleytechnical.com/
Street: 6300 James S McDonnell Blvd