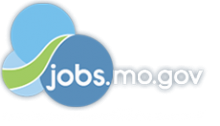 Job Information
Parsons Corporation

Social Scientist Level 4

in

Arnold

,

Missouri
Minimum Clearance Required to Start:
Top Secret SCI
Job Description:
Ready to put your skills to work on Technical or Engineering projects? Are you great with people and have willingness to work hard to get the job done? Parsons is seeking a candidate with a desire to enhance the fabric of our community.
Role:
Establishes a common understanding of the business environment in which a Project Information Management system must be defined, designed, deployed, used and supported for complex and difficult projects. In addition, this position provides back-up support for project manager as needed in determining business decisions, deliverables and services of designated project initiatives.
Responsibilities:
Drives the development of the Project Information Management System (PAR-Docs, PAR-LINK®, third party software) and enforcement of project documents, processes, and procedures required to support complex and difficult projects.

Systems Life Cycle Development - data and functional requirements, data models, system overviews, software evaluations, design specifications, use case scenarios, user acceptance test plans, implementation and training plans.

Project Management Methodology - progress reporting, risk and issue tracking and resolution, project resource planning, and schedule review.

Business Process Modeling - business performance management, organizational design, and business risk management capabilities to formulate pragmatic, forward facing, actionable business transformation plans.

Requires extensive knowledge of structured analysis, object analysis and business process improvement methodologies with demonstrated experience using methodologies to successful operational results.

Provides back-up support for Project Management administration of project meetings, action items, and resources of designated project initiatives.

Briefs all levels of project and client bases with business process development knowledge industry best practices.

Provides migration solutions for spreadsheet data, databases, and documents into proposed Information Management System.

Provides training to technical and project staff.

Directs and delegates the work activities of project technical documentation teams.

Selects personnel for project assignments to fulfill client and project requirements

Performs other responsibilities associated with this position as may be appropriate.
Qualifications:
Bachelors degree in business administration, information management, construction management, or related field and typically 8+ years of related experience including document/records management, systems development life cycle analysis, design and testing, and analyzing and developing business processes and workflow models.

Experience in writing project specific procedures.

Experience in life cycle information system development.

Experience in developing InfoPath forms.

Professional experience relevant to a large design/construction programs.
Certifications:
Certification in SharePoint desired (or other related certifications).
Requires an in-depth knowledge of the business process, systems, organizational structure, client and industry requirements to properly convey, articulate and document business requirements, rules, and procedures in accordance with project standards.
Knowledge and application of Parsons' policies and procedures. Knowledge and understanding of any legal contractual obligations for deliverables to the client.
Competency in documenting text and diagrams for business requirements, business processes, date models (Microsoft Visio or equivalent).
Must demonstrate the ability to drive excellence in field of information management analysis, focusing on improvement of processes, compliance, and training. Must be capable of conducting focused briefings to all levels of management. Must also demonstrate the ability to effectively execute and manage complex and difficult tasks. This includes effective problem solving and exercising excellent judgment regarding timing and s
Must be able to obtain, maintain and/or currently possess a security clearance.
Parsons is an equal opportunity, drug-free employer committed to diversity in the workplace. Minority/Female/Disabled/Protected Veteran/LGBTQ+. All qualified applicants will receive consideration for employment without regard to an individual's race, color, religion, national origin, ethnicity, union affiliation, age, sex, sexual orientation, gender identity and expression, pregnancy, employable physical or mental disability, veteran status, genetic information, immigration status, or any other basis protected by all applicable laws.