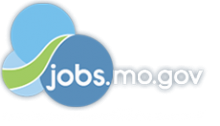 Job Information
Royce Geospatial

Information Assurance Security Engineer

in

Arnold

,

Missouri
Title: Information Assurance Security Engineer
Location: Arnold, MO
***This position requires and Active TS/SCI Security Clearance***
Summary:
Royce Geo is seeking a Information Assurance Security Engineer Senior Advisor to provide expert technical services on all aspects of Information Security. Responsible for writing information security policy drafts, writing and reviewing Memorandum of Agreements and coordinating and managing all aspects of the Certification and Accreditation. Advise and assess system design/architecture as well as defining, designing and evaluating information security systems. Manage multi-agency information sharing and integration security. Maintain affiliations with high-level personnel at multiple agencies and organizations involved in Information Security. Tasking includes incident response, system access approval, audit log review, Configuration Control Board and daily consultations/consulting on a wide variety of security issues. Report, document and investigate all security related incidents; assist with development and implementation of corrective measures.
Requirements:
Candidate must have knowledge of and experience with ICD 503 and be familiar with Cloud Infrastructure/AWS-based solutions.
Candidate must possess IAM II certification to start in accordance with DOD 8570.1M. This position is defined as in 8570.1M chapter 4, pg 35. Candidate is required to understand how our customer's RMF process work and how systems security requirements will be met.
Candidate will work with all IT groups to build IT systems with security planned from the start. Work with developers, system engineers, project managers, and users to identify the level of protection systems will need. Understand and be able to identify what group or process will satisfy security requirement.
Act as the representative of the Information System Security Manager ensuring compliance with IS security procedures.

Support efforts to operate, maintain, and dispose of information system materials in accordance with security directives, policies and practices and as annotated in Systems Security Plans.

Generate and implementation of requisite security training ensuring user security awareness of responsibilities prior to system access.

Initiate protective and corrective measures when incident or vulnerabilities are discovered.

Ensure IA hardware and software complies with security configuration guides.

Implement and enforce IA policies and procedures as defined by A&A documentation.

Ensure users are aware of their IA responsibilities.

The ability to work on multiple projects/tasks at once and operate in a dynamic, fast-paced, team-oriented environment.

Perform Operations & Sustainment (O&S) functions for the NCE network security infrastructure (firewalls, web gateways, mail gateways, ids, load balancers, performance monitoring tools, mgt systems, etc..)

Perform maintenance and/or advanced configuration of equipment in order to protect the network from emerging cyber threats

Experience with Cloud Infrastructure/AWS-based technology

Experience using security tools such as ACAS, HBSS, Carbon Black, Tanium, RedSeal, and EMET

Conduct forensic traffic/log analysis to isolate issues or respond to analyst alerts

Respond to escalated troubleshooting requests

Maintain and administer network infrastructure standards, documentation and fault tolerance

Present Monitoring/Test Results and Reports as required

Perform/support integration testing as required

Participates in special projects as required.

Ability to review Plan of Action and Milestones (POA&Ms) and conduct a technical decomposition categorization, remediation, and lien resolution

Execute remediation process to implement technical solutions to address vulnerability findings via ACAS security scan.

Experience installing, hardening, deploying, documenting, and troubleshooting network perimeter security technologies.

Experience and scripting ability on Unix and/or RHEL OS

Experienced with complex Microsoft macros, and PowerShell scripts

Basic understanding of Windows Enterprise AD architecture and VMWare Virtualization

Must be proficient in network routing/vlan technology

Desired Knowledge, Experience and Skills:

CISSP certification or equivalent (CAP, GSLC, CISM)

System administration experience

Network engineering experience
System design and development experience
Defines, plans, designs, and evaluates information security systems. Assesses architecture and current hardware limitations, defines and designs system specifications, input/output processes and working parameters for hardware/software compatibility. Performs a variety of complex tasks associated with information security ranging from the design of security components to complex architectures. Supervise the work of other engineers performing a variety of information security tasks.

EDUCATION

Bachelor?s Degree in Computer Science or a related technical discipline, or the equivalent combination of education, professional training or work experience.
QUALIFICATIONS
10-15 years of related experience in data security administration.
Who we are..... ROYCE GEOWe're not your typical government contracting company, nor do we want to be. At RoyceGEO, we live for building durable and long-lasting relationships with our clients, providing exceptional service with a CAN'T QUIT / WON'T QUIT attitude. We are creating a culture of winning, optimism, FUN and caring for the "guy or gal" next to you. If you want to work in a real team environment and share the wealth and satisfaction of providing real value to your customer, then this company may be just for you. Visit our site: www.RoyceGeo.com
Benefits:
Full Medical | 401K match | Competitive Salary | Robust Training Offering | Generous Paid Time Off
RoyceGeo is an Equal Opportunity Employer